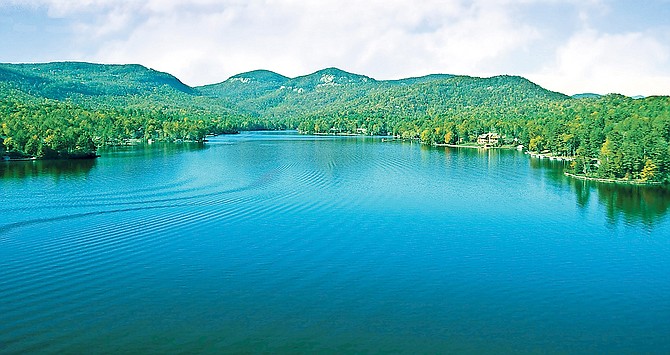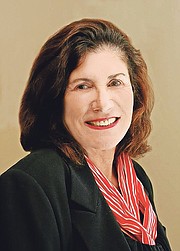 By DIANE PHILLIPS
I went missing last week, not literally, but from the regular routine of work, eat, sleep, work, eat, sleep, and found myself accidentally in small town America. How I got to where I'd had no idea I was going is probably the funnier part of the story, but the consequences of what I found when arrived were interesting enough to give pause for thought, a whole heap of pause, in fact, and the takeaway was both greatly satisfying and stomach-bubblingly unsettling.
First, I guess you deserve to know how it started. Quite by accident my husband and I, having watched our granddaughter graduate from the University of North Carolina at Chapel Hill, headed for the mountains of North Carolina. We believed we were going to Asheville, a popular vacation getaway or second home destination for a lot of Bahamians who have the time, resources and get up and go to get up and go there.
Lacking two of those three attributes – the time and resource - but having accumulated enough reward points on a given credit card since 1978 - and definitely absent time to book the rare vacation in a place we had never been - I had a brilliant plan. Ask my highly effective and efficient older daughter who lives in North Carolina to book our vacation in Asheville, using our 40 years of rewards points. All time and money issues would be handed off and handled well and after all, I had read Wind from the Carolinas so figured the connection between Bahamians and the Carolinas was a natural. Many came from there seeking freedom, now we go back seeking a different kind of temporary freedom from stress, work, routine, deadlines. Where we got away from is now where our getaway is to.
Our personal requests for our getaway were simple: mountains, lake with non-motorised water sports like kayaking, room with a terrace to enjoy the view and Asheville area. So older daughter, who excels at detail and organisation to the detriment of her own tranquility, pulls off the unbelievable, finds an historic property just re-opening after major renovations, right on a lake called Toxaway with a room with a terrace the size of a small home open to the view of mountains and lake, Asheville area. Called Greystone Inn, it could not have been more amazing. Fabulous, enthusiastic staff, Adirondack chairs on sprawling grounds, fresh fish and vegetables for dinner, martini glasses chilled to perfection. What more could you ask for?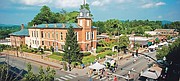 Only it was not in Asheville. It was in the midst of nowhere on the outer bounds of Transylvania County, a place where it cannot make up its mind between a bat and a white squirrel for its logo.
And we fell in love with it.
It was not just about the peacefulness, the ability to take a pontoon boat out on the lake and hardly see another soul (that changes in summer when the area is swarming with summer residents and visitors). It was not just about the sunset ride another evening on the electric-powered Miss Lucy, a replica of a 1930s style wood-built glass-enclosed ferry with brightwork so shiny it ached to think of the polishing.
It was that within the Lake Toxaway community there was exactly that – a sense of community.
In nearby Brevard, a half hour away, where Toxawayans go to bank or buy groceries or shop at a boutique or stop for a latte and pastry at a bakery, there is a natural, friendly, open sense of community. Sure, there was the occasional store that sold a souvenir T-shirt but there were no chain stores or restaurants. It felt, really felt, real, authentic, the kind of authenticity that we have tried to mimic but have never succeeded at doing in Nassau, though Family Islands are more likely to get it right.
That is the thing about authenticity. It either is. Or it isn't.
You cannot create authenticity any more than you can wave a magic wand and change your history. But what you can do is identify, recognise and preserve pockets where the soul of it exists. So in the Nassau inner city redevelopment plan under discussion now, you can create special incentives for places with character, Bethel Baptist Church, Mt Olive Baptist Church, the funny little fuel station near South and Meeting Streets.
It is not just about the buildings. It is about the structure of community, the integrity of human architecture, how we link one with another. What can we learn from places like Brevard, NC, that get it right without artificiality?
Incentivise the family that wants to open a bakery where everything is created by them on the spot or a sherbet parlour with native fruits for sherbets and smoothies or an artisan's woodworking studio or silk printing business or a Bahamian tea, soap or candle company. Make those the stories along with the community centre that serves as an after school, safe environment for homework, extra study, equipped with computer lab, white boards and weekly volunteer mentors.
Why are we not talking about that which could make us a community?
You can tell a lot about a place by the headlines in its newspaper. Read today's dailies, the crime whether going up or down is front-page news, the politics whether for or against what is being proposed, still top news, the blame this one and discredit that one, the trashing, thrashing and anger that bellows forth. That is the state of our news and it is the responsibility of journalists to report it. They are simply doing their job.
What they are reporting, though, reflects how we live, the environment in which we find ourselves, having moved away from the small town feel where everyone wants to lend a hand like they did in our few days where we accidentally bumped into a slice of small town America that still exists and was beautiful at every turn. The tennis coach who arranged for a young college student to take us to the airport an hour away, the general manager of Greystone Inn who re-arranged her schedule so we could go into town together, the people who stopped to greet you and seemed pleased to learn you were visiting from so far away.
They were not products of hospitality training. They were just folks who did not feel threatened by life from outside but enriched by it for the simple reason they had a confidence of community that comes from living in a relatively crime-free place, secure in their comfort and connectivity.
The local paper, the Transylvania Times, carries a front page story about the school board picking two new principals, a small inside piece about someone returning to give clogging lessons, another about a meeting of library boards, and a column called Cathey's Creek News with prayers, babies and a butterfly release at a school. That is not say everything is perfect. The once small community of Lake Toxaway is fighting its own growing pains as property values climb in the 1,200-lot lakefront mountainous community and the property management team spends half of the homeowners' maintenance fees on nearly 40 miles of roads while homeowners whose homes have gone from small fishing cottages to seven figure residences resist any increase in the ridiculously reasonable fees.
If you ever get misplaced on vacation, losing yourself in small town America where it still exists is not such a bad thing. Better yet, making it happen one community at a time at home in The Bahamas, working on it one, two or three block stretch around our own neighbourhoods, would not be such a bad thing.
We all have a silent longing for community. There is a lot to be said for feeling connected.