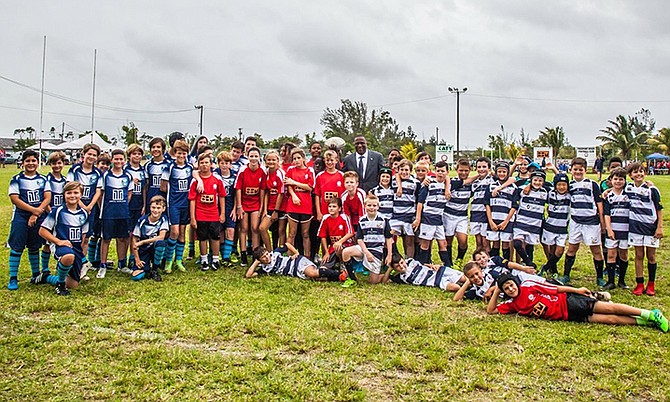 THE Freeport Rugby Football Club was buzzing with excitement over the weekend as five teams competed in the club's eighth annual Junior International Rugby Festival.
From the Friday night welcome party to a full day of rugby action on Saturday, to the final games on Sunday, there was no shortage of fun for all the players, coaches, parents and supporters.
"This year was our busiest festival with over 300 boys and girls playing rugby," said Rob Speller, president of the FRFC.
"The weather was fantastic with cloudy and breezy conditions and all the games were played in good spirit and with great enthusiasm, with no major injuries."
Despite a few weather-related travel issues, Key Biscayne, Cayman, Bermuda and Nassau managed to make their way to Freeport for the club's annual youth rugby tournament.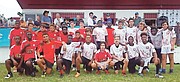 Over the course of Saturday and Sunday, players from under-8 to under-16 competed, including a thrilling girls vs. boys match featuring Freeport's emerging girls' rugby team.
Saturday's final match was a physical full-field under-16 match that saw some terrific tries scored by Freeport's Titus Lockhart and Cameron Chandler.
Sunday's action included team challenges, as well as mixed age-group matches that gave players a chance to suit up alongside some of their opponents.
Following the conclusion of the tournament, everyone made their way to Banana Bay for a relaxing afternoon of food and drinks punctuated by some beach rugby.
"This weekend was even better than we could have hoped for," said Stephen Sheehan, FRFC youth development officer.
"To see so many kids playing rugby and making new friends is what this tournament and sport is all about."
FRFC would like to extend its gratitude to the many sponsors and volunteers who helped make the festival possible.
The club looks forward to continuing this tradition next year and encourages anyone around the island to come out to youth rugby training on Saturdays from 10am to 11:30am.
"All the teams had a great time on our beautiful island and we're already looking forward to next year," said Speller, "and we are so grateful to all the helpers, sponsors and coaches who made it happen."