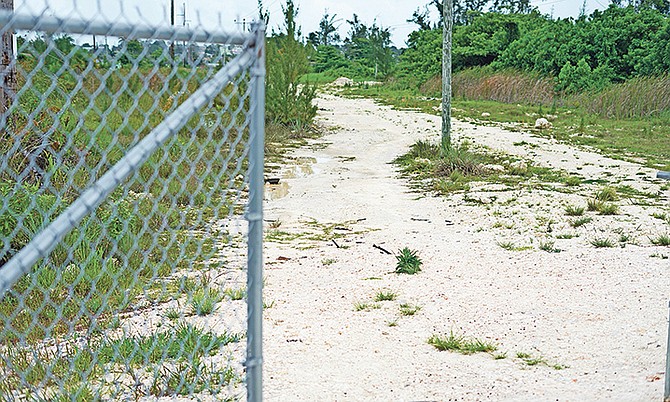 6.35pm UPDATE: Police have confirmed that a teenage male is in custody in connection with the recent indecent assaults on three young girls.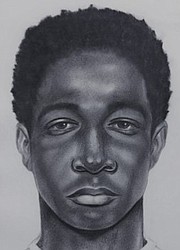 UPDATE: POLICE have released a composite sketch of a man they want to question in connection with the sexual assault of a 12-year-old girl on Thursday.
Police are asking the public for any information on the identity or location of this man.
By AVA TURNQUEST
Tribune Chief Reporter
aturnquest@tribunemedia.net
POLICE are investigating another sexual assault on a young girl with preliminary findings indicating the incident may be the work of a serial offender.
Chief Superintendent Solomon Cash told The Tribune it was too early in the investigation to definitively link the assault of a 12-year-old girl on a dirt road in the area of Big Pond to the other two incidents; however, he said there were distinct similarities in the victim's profiles.
Last night police reported the girl was walking in the area of the Big Pond park next to the National Insurance Board off Baillou Hill Road when she was accosted by a man who sexually assaulted her before running away.
Earlier this month, it was revealed two young girls, aged six and 12, had been sexually assaulted in three-week span by a lone male perpetrator.
Last night, Mr Cash said officials were working on a sketch of the suspect in the latest incident.
"We're investigating," Mr Cash said. "It's a bit early so we don't want to be definitive to say they're linked but if we look at the profile of all the victims then yes, it's a possibility that they may be linked. Looking at MO, we're looking at everything now. We're not ruling out the perpetrator may be linked."
The first victim was the six-year-old girl. She was assaulted off Baillou Hill Road on April 28.
The 12-year-old girl was attacked shortly after 3pm on May 14.
Reports of a third assault has stunned area residents who told The Tribune tensions in the community have skyrocketed since police exonerated a man who had been held by residents under suspicion he was connected to the two previous assaults.
"They gotta catch him, this can't go on like this, man these are children, this is so sick," said one resident last night, a mother of two who spoke on the condition of anonymity.
"This is the worst of the worst, to prey on children, man. People can't stand for it. Somebody have to know who this is, stop protecting this man."
Police had arrested the man on Sunday after he was held by Wulff Road residents, but reported on Wednesday he had been "exonerated" and subsequently released.
They are now urging the public not to exact vigilante justice but to report any information that may assist investigations to authorities.
Activist groups across the country have reacted to the assaults, calling for the implementation of a sexual offenders registry, a separate sexual offenders court, and reform in the judicial system and at a cultural level.
Bahamas Crisis Centre director Sandra Dean Patterson told The Tribune the Crisis Centre has been calling for a sexual offences court "for years".
She added although youngsters should be taught tips on how to protect themselves "the burden shouldn't be on children" to prevent these kinds of attacks.
"We have to make sure our system makes people accountable for their behaviour. If you would look at the prison statistics you would see a very small number of sexual offenders end up in prison," she said.
Police yesterday reiterated their appeal for parents and guardians to encourage their children to walk in groups when traversing isolated areas, or to simply avoid isolated areas altogether.