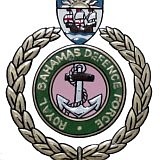 By NICO SCAVELLA
Tribune Staff Reporter
nscavella@tribunemedia.net
AN "ongoing search" for illegal migrants is underway by the Royal Bahamas Defence Force following the capture of a number of Haitians in south New Providence on Sunday.
According to an RBDF statement, shortly after midnight on Sunday, a 35-foot Haitian sloop made landfall off Venice Bay, south New Providence.
As a result of a combined effort between police, immigration and RBDF officials, 26 migrants were captured, who were turned over to Immigration officials for further processing.
RBDF marines have since been deployed to "key areas" along New Providence's coastline in support of vessels patrolling offshore, the statement said.
However, the RBDF acknowledged that much of its land based, maritime and air operations have been hampered by "adverse weather conditions" over the past several days.
According to its statement, the RBDF has apprehended 13 migrant smuggling vessels since May of last year. The RBDF has also apprehended or assisted with the apprehension of over 1,000 migrants during the same period.
The last landfall made by Haitian migrants on New Providence was in February of this year, the RBDF statement said.
According to previous reports, at the time, police patrolling the Marshall Road area discovered three undocumented Haitians.
The police officers subsequently informed the RBDF marines stationed in south New Providence, who, after combing the area located a wooden sloop.
A subsequent search by RBDF and police, and immigration officials resulted in the apprehension of 25 more Haitians.
According to the statement, the RBDF is also conducting active patrols in response to reports concerning various illegal activities taking place in the northern and southern Bahamas.
Those illicit activities include overfishing by American sports fishermen, mixed migrant smuggling in Grand Bahama, Bimini and the Abacos, and reports of Dominican poaching in the southern Bahamas.