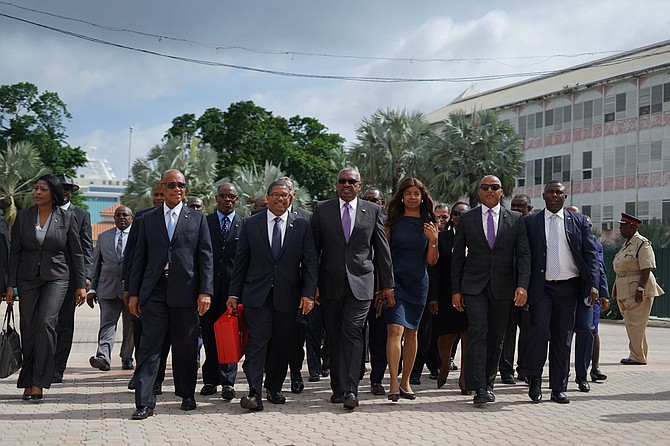 VALUE-added tax (VAT) will increase from 7.5 percent to 12 percent effective from July 1, Minister of Finance Peter Turnquest announced in the House of Assembly today.
However, the tax will be removed from all breadbasket items (with the exception of sugar), medicine, residential property insurance, electricity bills under $100 and water bills under $50, effective August 1.
The move will impact 30,000 Bahamas Power and Light (BPL) customers, and 43,000 Water and Sewerage Corporation customers, he said.
Breadbasket items were identified as butter, cooking oil, mayonnaise, grits, cheese, corned beef, evaporated milk, margarine, rice, flour, bread, tomato paste, baby cereal and formula, soups, broth, baby food, powdered detergents, condensed milk, soaps, fresh milk and mustard.
The government will also eliminate VAT on residential property insurance.
"This is a landmark Budget," Mr Turnquest said.
"Indeed, it is arguably the most transformative Budget in the history of our nation.

He continued: "It is a Budget about finally putting an end to past practices of fiscal mismanagement and, instead, adopting an approach to the management of the fiscal affairs of the nation in the manner that they should be managed, that is, in a responsible, transparent and accountable way."
Pick up a copy of Thursday's Tribune for full coverage of the 2018/2019 Budget Communication.