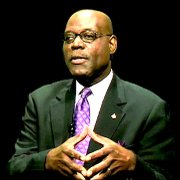 By RICARDO WELLS
Tribune Staff Reporter
rwells@tribunemedia.net
THE Minnis administration's promised 'travel spreadsheets' are not expected to be released before year's end, according to Press Secretary Anthony Newbold.
Responding to reporters at his weekly press briefing yesterday, Mr Newbold said the spreadsheets - expected to layout travel dates, locations, delegation size, expenses and purpose of trip - could not be compiled and disseminated this year due to the extensive nature of the proposed documents.
Despite the lengthy timeframe however, Mr Newbold said the government remains in line with its travel policy for officials, insisting that anyone travelling on government business must still file a report.
"No minister travels, they may not tell you when they go away, but all Ministers, when they come back they are reporting either through a press conference, or in the House or in the Senate about what it is they did when they were away," he said.
"Whether it is the Minister of Education or the Minister of Labour, there is some report as to why they travelled to where they travelled."
When asked directly why the reports would take such a long time, he added: "You are talking about travel for all the ministers and you want explanations. You don't want to just know he went to Washington DC, this is why he went to Washington DC, these are the people he took with him, this was the objective and this is what the Bahamian people will come to expect.
"All of that needs to be, and he has promised that for all the Ministers," he said.
While in Opposition, the Minnis-led Free National Movement criticised the Christie administration for what it termed, "wasteful expenditure" for travel allocations.
Throughout that term, the FNM slammed the PLP for both the frequency of trips and the size of the delegations.
When elected last spring, the Minnis administration promised to curtail government spending on travel and give the public a full accounting of every trip executed.
Those accounts, as proposed, would include details of the trip's location, duration and purpose.
To date, only trips taken by Prime Minister Dr Hubert Minnis were recorded and reported on, as is prescribed by the policy.