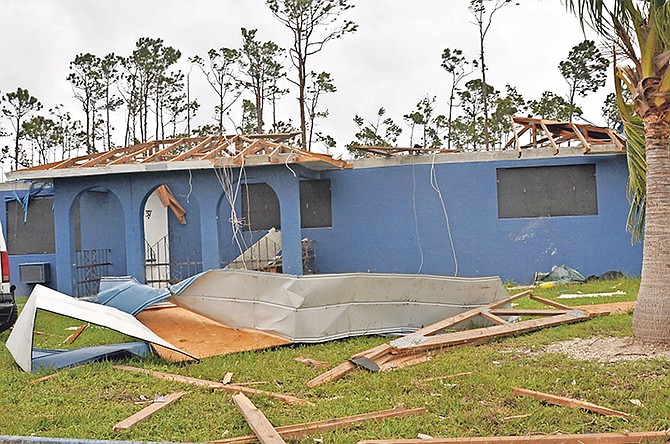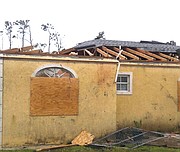 BY DENISE MAYCOCK
Tribune Freeport Reporter
dmaycock@tribunemedia.net
THE Grand Bahama Port Authority is urging residents to ensure they are prepared for the 2018 Atlantic Hurricane Season.
The regulatory body met with corporate stakeholders on Wednesday to discuss its hurricane preparedness plan for Grand Bahama.
The island was devastated following Hurricane Matthew in October 2016, and in 2017 with Hurricane Irma.
GBPA president Ian Rolle said their City Management Department and the GB Utility Company has worked hard to ensure the city is prepared heading into the severe weather season.
He noted businesses and residents should also ensure their premises and property are protected as well, underscoring persons should have on hand safety and first aid kits, batteries, flashlights, radio and adequate stocks of non-perishable food items, and water.
"Check the expiration dates on food items…and store important documents such as passport and bank cards in durable resealable storage bags and purchase medication from the Pharmacy in advance," Mr Rolle said.
Frank Woodworth, vice-president of the Grand Bahama Power Company (GBPC), said the electricity company is storm-ready and is working with local stakeholders ensure they also prepared.

"We are in constant preparation," Mr Woodworth said, noting their insurance is up to date and they have proper stocks and materials, and manpower available for safe and effective restoration if a hurricane comes.

He asked residents to report any low-hanging and damaged wires and warns they should not touch the lines.
According to Mr Woodworth, GBPC's power system is designed with a redundancy component to protect the system and customers.
He said that they would try to keep the power running for residents for as long as they can during the storm, and recalled the system worked well during Hurricane Matthew.
"Throughout the day things went well and we had feeders tripping off and on, and we were able to keep customers on," Mr Woodworth said.
"After the winds picked up and things started to, and we got to a point where there were too many faults to the system, and it was jeopardising our plant and the transformers to one of our sub-station, we had to shut things down," he explained.
He stressed the importance of proper installation and use of generators by residents during a power outage, and advised residents should refer to manufacturers recommendation for installation and contact a qualified electrician.
Mr Woodworth said generators could pose a risk to consumers and their employees when they are not correctly installed.