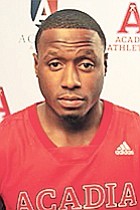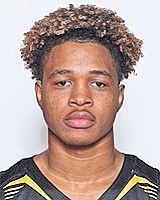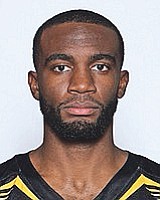 By RENALDO DORSETT
Tribune Sports Reporter
rdorsett@tribunemedia.net
BAHAMIAN basketball players at Canada's top-tiered U Sports Level will tipoff regular season play this weekend after impressive showings on the exhibition circuit.
Shamar Burrows and Jordan Wilson enter their first season as members of the Dalhousie Tigers, Azaro Roker looks to step up with the St Francis Xavier X-Men and Trevon Grant enters his final season with the Acadia Axemen.
Burrows joins the Tigers after a freshman season with the Wilfred Laurier Golden Hawks while Wilson transferred following his stint with the Niagara Knights.
Wilson has already shown to be a good fit with the Tigers group throughout the preseason, being a strong presence in the paint on both ends of the floor.
He earned the "Muscle Milk Player of the Game" in the Tigers' final preseason game as they capped an 8-1 record with an 82-39 win over the Laurentian Voyageurs. He finished with nine points, eight rebounds and four assists in 22 minutes.
Wilson is in his fourth year of eligibility and averaged 12 points and 6.8 rebounds per game for the Knights in his two years with the programme.
Burrows finished with 10 points and six rebounds in the preseason finale.
In his first year, Burrows stepped into a lead role for the Golden Hawks and was awarded the team's Rookie of the Year when he averaged 6.2 points, 5.2 rebounds and 1.4 steals per game.
"My coaches, parents and I came to the decision that I wanted to go in a different direction with a new university. I went out and did my research, coaches were contacting me, Dalhousie was one of the schools I went to and I had a great time, great visit, it was a great experience with the team and the coaching staff," Burrows said. "I was able to get into my programme, majoring in economics with a minor in commerce. I had colleges and universities all across Canada contacting me and I was happy for that because I had options, but I knew what I was looking for and I was able to find that at Dalhousie."
After finishing the season on top with a 16-4 conference record, the Tigers were heavy favourites in the AUS Conference last season after finishing fourth at the U SPORTS national championship in the previous year, but were upset in their semi-final matchup against Roker and StFX.
The Tigers are set to open up their season with back-to-back games against Cape Breton this Saturday and Sunday.
Roker looks to play a prominent role in the rebuilding effort for the X-Men. After just falling short of an AUS championship last season, the X-Men lost four starters and eight players in total. This year's squad is one of the youngest in coach Steve Konchalski's 44 years at StFX, with seven freshmen and an average age of less than 20 years. Roker will need to step up and fill the void of the departed seniors in the front court.
"This team will be a work in progress", says Konchalski. "With a lot of hard work between now and March we hope to be a team that no one wants to play at the Scotiabank Centre on AUS playoff weekend," he said.
Over the course of the preseason, Roker averaged 8.7 points and 8.4 rebounds per game.
In his first season out of Anatol Rodgers High, Roker averaged just 2.2 points and 2.3 rebounds per game in 18 appearances. In year two, he got three starts in 19 appearances and averaged 4.6 and 3.5 rebounds per game.
StFX opens AUS regular season play at home on Friday, November 2, when they host the UNB Reds.
Trevon Grant is in his final season with the Acadia Axemen, and has averaged 10.3 points and 6.3 rebounds per game through a 3-5 preseason for his side. He concluded the preseason with 17 points, eight rebounds and five assists against Calgary.
Grant progressed to Acadia following two years with the Holland Hurricanes. In year one at the university level with the Axemen, he averaged 10.6 points and 6.6 rebounds per game and followed with 10.1 points and six rebounds per game in year two.
Acadia opened the season with the first game of a double header last night against St Mary's.
U Sports is the national sport governing body of university sport in Canada, comprising the majority of degree-granting universities in the country. Its equivalent body for organised sports at colleges in Canada is the Canadian Collegiate Athletic Association.