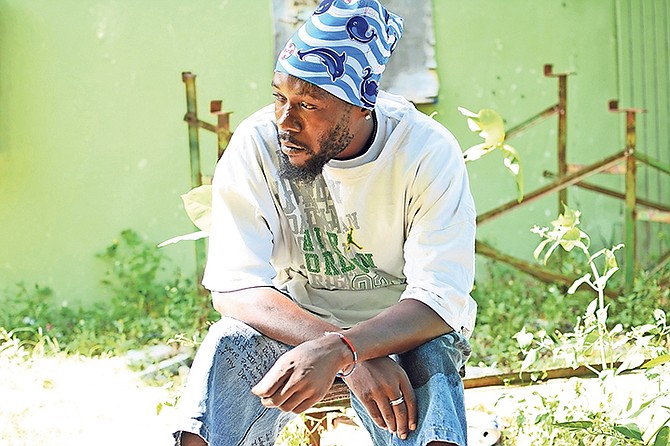 By AVA TURNQUEST
Tribune Chief Reporter
aturnquest@tribunemedia.net
THE sister of Bahamian-born Jean Rony Jean-Charles yesterday appealed to the public for empathy as she denied allegations meant to thwart his upcoming citizenship bid.
Clotilde Jean-Charles told The Tribune she is constantly bombarded with fake news and rumours about her brother, the latest being an attempt to link him to a deceased armed robber with a similar name.
"Some of the stuff I just delete," she said, "it's really frustrating. What hurts me the most is I'm the first child. Every time they come up with something, it's like they coming after me.
"Put your differences aside," Ms Jean-Charles continued, "even if you have so much hate you would prefer to ruin someone for the rest of their life. Do you think you will be happy at the end of the day? What do you expect to accomplish? Do you have children, you have family, this isn't just one person doing this.
"All kinds of people are getting involved in this and don't even know nothing. They ain't even asking questions, just putting their own thing just so the government can deny him the rights for the (citizenship) processing."
Advertisements notifying the public of Mr Jean-Charles' intention to apply for citizenship, a legal requirement, were published in The Tribune last Thursday.
The ad renewed discourse on social media over the controversial case. Mr Jean-Charles, 35, is at the centre of a legal battle that has far-reaching implications for the country's immigration and citizenship laws.
He was picked up during a routine immigration patrol in the Fire Trail Road area on September 18, 2017, and deported to Haiti some two months later on November 24, 2017.
He says he was born in The Bahamas to foreign parents, but did not make an application for citizenship when he turned 18.

Last month, the Court of Appeal set aside a landmark Supreme Court ruling that ordered his return to the country, and mandated constitutional relief from the government.
His lawyers have stated their intent to appeal the recent judgment at the Privy Council.
Yesterday, Ms Jean-Charles expressed frustration over the ordeal and the toll it's taken on her family. She is the eldest of five siblings, and the only one to be naturalised having applied at 18.
Her four brothers are: Jean Rony, Eliquene, Ronald and John. Ronald and Eliquene are deceased, with the latter passing away in September, she said.
"I'm trying to figure out where all this rubbish coming from. I don't understand it," she said.
"They saying he using his brother name, why then would I use the same name? Why would my mommy have two children with the same name?"
Ms Jean-Charles said: "The only travel this boy ever did was when they send him to Haiti. Back then when you was born to foreign parents you was supposed to apply for a travel document. Every time it's one thing it's a next thing. Yeah when he was 18, he was supposed to apply and he didn't, but my God everybody deserve to live.
"Just because now he applying, all of these bogus claims coming out.
"Put your hatred on the side," she added, "what if it was you, what if it was you in that shoe? You ruin this boy whole life, the boy trying to move on."