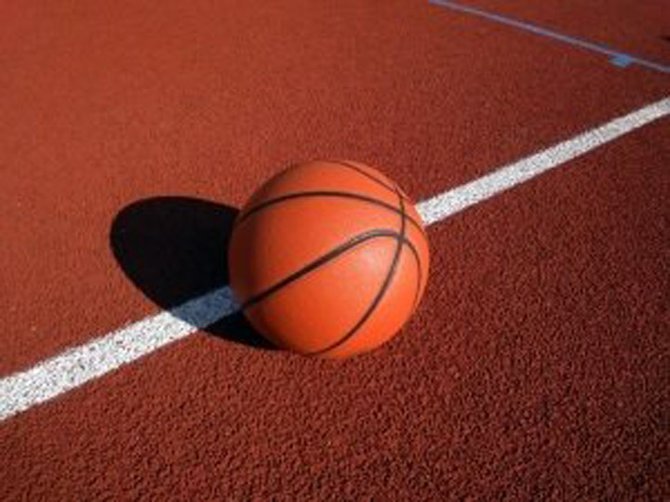 By BRENT STUBBS
Senior Sports Reporter
bstubbs@tribunemedia.net
THE New Providence Basketball Association kicked off its 2018/19 season at the AF Adderley Gymnasium on Wednesday night with the JD's Seafood Shockers and the Your Essential Store Giants pulling off the double header.
In the men's division one feature contest, the Shockers got the better of the Leno Regulators 98-93, while the Giants prevailed 109-81 over the Leno Eagles Nest in the division II opener.
Shockers 98,
Regulators 93
Lenny Oscar and William Rigby provided a 1-2 punch for JD's Seafood as they secured their season opener. Oscar, in 27 minutes and 45 seconds, scored 26 points as he connected on 8-of-16 from the field, 4-for-9 from behind the three-point arch and 6-for-7 from the free throw line. He also pulled down six rebounds with three assists.
Rigby, in 24:06 minutes, had 24 points on 8-for-27 from the field and 7-for-11 from the charity stripe with a three-pointer. Her also had five rebounds and a pair of steals.
Jefferson Oliver was the only other player in double figures with 10 points, four rebounds and three assists off the bench. Patrick Brice had nine points, two rebounds, two assists and two steals; Adam Johnson had eight points, 18 rebounds, three assists and two block shots and Jamaris King contributed seven points and eight rebounds.
JD's led 23-22, but trailed 44-43 at the half. However, the Shockers regained the lead 69-62 at the end of the third and stayed ahead in the fourth.
Renaldo Baillou, in 33:35 minutes, had 18 points, 22 rebounds, five assists and three steals and Jason Mitchell came off the bench with 18 points as well with seven rebounds in a losing effort for Leno.
Cruz Simon had nine points and five rebounds; Alexander Rolle had nine points, three rebounds and three steals and Carlos Thompson had nine points, four rebounds and two assists to help out.
Giants 109, Eagles Nest 81: Herbert Knowles led a balanced scoring attack with 22 points, shooting 9-for-14 from the field and 4-for-7 from the free throw line in 23 minutes and 44 seconds. He also had five rebounds.
Cormardo Seymour had 13 points and 15 rebounds; Preston Ferguson had 12 points; Anderias Black had 11 points and six rebounds and Edward Williams also had 11 points and five rebounds.
Adrian Thompson also helped out nine points, nine rebounds, eight assists and two steals; Cameron Strachan had eight points and five rebounds and Ira Farrington hipped in with seven points and five rebounds.
YES opened an explosive 29-14 first quarter and held on for a 51-44 margin at the half. They went on another route in the third for an 88-67 spurt at the final break to coast to an easy win in the fourth on a 21-14 tear.
Tyrell Butler, in 27:03 minutes off the bench, powered through for a game high 25 points on 7-of-23 from the field and 10-for-14 from the foul line with a three-pointer. He also had five rebounds and steals and four assists.
Donte Deveaux added 15 points with five rebounds and three steals; Johnacy Augustin and Uriah Rolle both had nine points with six and five rebounds respectively; Jonaldo Joseph had eight points and five rebounds and Troy Marshall had seven points.
SATURDAY
7pm - PJ Stingers vs Fort Charlotte Defenders
8pm - Breezes High Flyers vs Aliv Buckets
9pm - Commonwealth Bank Giants vs Discount Distributors Rockets