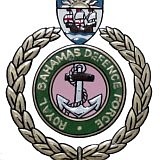 THE Royal Bahamas Defence Force has warned boaters to stay clear of an unidentified floating container unit found in waters off Farmer's Cay in the Exuma chain.
At last report, the estimated 20 ft by 40 ft metal container was located at position latitude 23.57 north and longitude 076.11 west (Farmer's Cay Cut).
The residents of Farmer's Cay anchored the container unit and have also placed a light on it to enhance its visibility after dark.
A RBDF patrol craft was deployed to examine the container, in addition to ensuring it is properly anchored with extra lighting. RBDF authorities are also working with Port Department officials in an effort to salvage the unit.
Boaters are advised to exercise extreme caution when in the area of Farmer's Cay until the container unit has been removed.