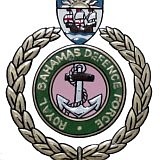 TWO men who were adrift at sea after their boat capsized in waters off Delaporte Point were rescued by the Royal Bahamas Defence Force on Saturday.
After their small craft capsized in strong winds and six to eight foot seas, the men were left holding on to their 12-ft Boston Whaler without lifejackets, the RBDF said.
RBDF patrol craft P-40, coxswained by Leading Seaman Anthony Rigby from the RBDF Harbour Patrol Unit, was deployed and found them after being notified by occupants onboard the boat.
The men were rescued around 1.30am on Saturday.
On Monday, November 19, RBDF patrol craft P-125 coxswained by Petty Officer Brian Anderson rescued three men from Cat Island after their boat ran out of fuel and went adrift for a day in the Exuma Sound.
Thirty-five people have been rescued or assisted at sea for the year by the RBDF, the agency noted.