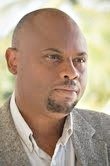 By NEIL HARTNELL
Tribune Business Editor
nhartnell@tribunemedia.net
A small business consultant yesterday pledged that he "ain't going to sleep" until the Government ends the decade-long wait for legislation that will govern help for the sector.
Mark A Turnquest, of Mark A Turnquest Consulting, told Tribune Business that while The Bahamas now possessed the long-awaited Small Business Development Centre (SBDC) it still lacked the legislative framework needed to co-ordinate the multiple policies and agencies seeking to assist small and medium-sized enterprises (SMEs).
He warned that in the absence of the Small and Medium-Sized Enterprises Development Act, now under its third administration, the SBDC and other agencies might end up competing with each other resulting in the "inefficient and ineffective" use of scarce taxpayer resources.
Mr Turnquest argued that the legislation, first proposed under the last Ingraham administration, would ensure that all agencies and private sector bodies working in the area of small business development would be "on the same page" rather than conflicting with each other.
"The problem is we have a lot of different policy initiatives like the Over-The-Hill initiative, but unfortunately there's not a collaboration of different private and public sector agencies in doing something meaningful without the Small Business Act," he told Tribune Business. "At this time we have five to six agencies doing different things.
"We have a lot of policies going on at the same time, but the utilisation of resources may overlap and not be used in an efficient and effective manner.... The most important thing that needs to take place is the inter-locking of different agencies in one unit so everyone can focus on strategies in the national interest and collaborate to use that $5m a year effectively."
The Minnis administration has allocated $25m over its term in office, or $5m per year, to grants and loans intended to finance small and medium-sized (SME) development, but Mr Turnquest said legislation was desperately needed to underpin the effort and ensure government agencies did not compete and conflict with one another.
The SBDC is currently doing business plans, and providing tuition, for free, but the Bahamas Agricultural and Industrial Corporation (BAIC), for example, has traditionally played a similar role in vetting and preparing entrepreneurial schemes.
In what is a crowded SME assistance field, both the Bahamas Development Bank (BDB) and Bahamas Entrepreneurial Venture (venture capital) fund provide financing for qualifying SMEs, highlighting Mr Turnquest's call for better co-ordination among the Government agencies.
The SBDC's creation, as a "one-stop shop" for entrepreneurial and SME assistance, has effectively leapfrogged over the need to pass the enabling Act, leading Mr Turnquest to express concern that "confusion" might overwhelm the Government's well-meaning intentions.
Pointing out that passage of the Small Business Act was among the FNM's 2017 election manifesto commitments, he added: "Have one national small business development vision that can be encapsulated in the Act, so everyone can look at that and see who does what, where and when.
"There might be some confusion, and that's what we don't want to take place. Now we have some positive strategies on the lower end, we may need to put something on the upper end and can do that by having the Act so everything is underpinned by a good foundation.'
Mr Turnquest said he planned to meet with the Prime Minister and Ministry of Finance, and all government agencies in the SME area, to emphasise the need for the Act and better co-ordination between all parties.
Suggesting that a committee where all agencies were represented be established to co-ordinate their activities in the interim, he told Tribune Business: "It's 2019. It is the right time to come together and implement this Small Business Act. The time is now.
"Once we have the co-ordination and legal framework in place everything will be driven by the Act. I ain't going to sleep until the Small Business Act is legislated. I'm going to be out there every day promoting the importance and mission of the Act. It must be legislated."
Mr Turnquest said that without the Act assistance to Bahamian SMEs was vulnerable to changes in government every five years. "The challenge is if there is a change in government initiatives will be stopped and not carry on," he warned.
"I want the present government to seal the deal finally with the Small Business Act so we don't waste time in the future coming back to this. We are almost overwhelmed with a lot of initiatives. Put them under one legislative framework and have all the agencies focus themselves, thrusting in one direction."