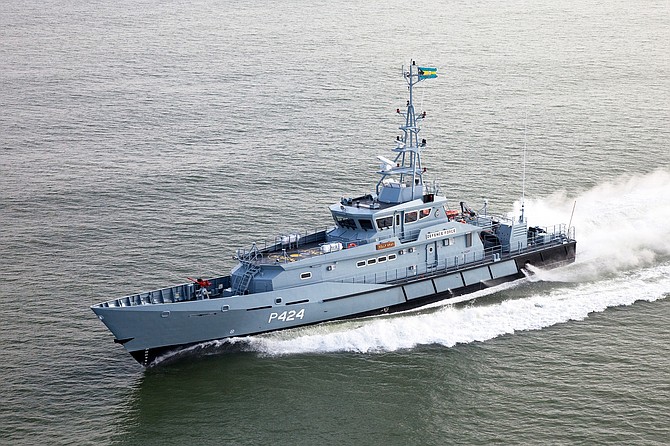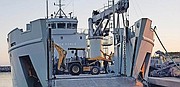 By MORGAN ADDERLEY
Tribune Staff Reporter
madderley@tribunemedia.net
ROYAL Bahamas Defence Force Commodore Tellis Bethel yesterday dismissed tabloid reports that the majority of RBDF vessels are inoperable, explaining only three patrol crafts require maintenance or repairs.
This is in direct contrast to the tabloid claims which alleged only three vessels are operational — while eight require repairs.
"The Royal Bahamas Defence Force (RBDF) has nine Damen-built patrol craft and two Bahama class vessels that were refitted by Damen," Commodore Bethel told The Tribune yesterday.
Damen Shipyards is a Dutch-based shipbuilding and defence company.
"Six out of nine Damen-built vessels are operational," Commodore Bethel continued. "Two of these are (non-operational) and require short-term maintenance due to normal wear and tear.

"The remaining vessel requires long-term repair due to a grounding. The cost of repair for this vessel was grossly exaggerated and will be covered by insurance.
"The two Bahama class vessels are operational and are having their air-condition systems assessed by Damen at Coral Harbour Base as part of Damen's refit package. These systems are under warranty."
The commodore added there are "no challenges" with fuel payments for patrol boats, which was alleged by the report.
Commodore Bethel also responded to tabloid reports that the RBDF's repair and maintenance contract with Damen has expired.
"It was recommended by the RBDF that the contracted service for Damen's field service engineer be converted from a 'full time' to an 'as required' basis as all patrol craft have been delivered and the RBDF engineers and technicians would have acquired necessary experience with new systems," he said.
"There is no requirement for contract renewal for the field service engineer."
The commodore did not respond to questions about which specific vessels require repairs, the cost of repairs or the timeline for completion.
In April, a clip went viral of Prime Minister Dr Hubert Minnis admonishing Commodore Bethel about marines "mashing up" defence force vessels, adding that officers must "learn to navigate".
At the time, Commodore Bethel indicated that seven of the nine Damen-built vessels acquired between May 2014 and July 2016 for the RBDF were operational.
In total, three of nine Damen vessels, built in the Netherlands as part of the Sandy Bottom Project under the Christie administration, have experienced "groundings resulting in propeller damages with a total out of pocket expense to the RBDF being $198,000," Commodore Bethel indicated at the time.