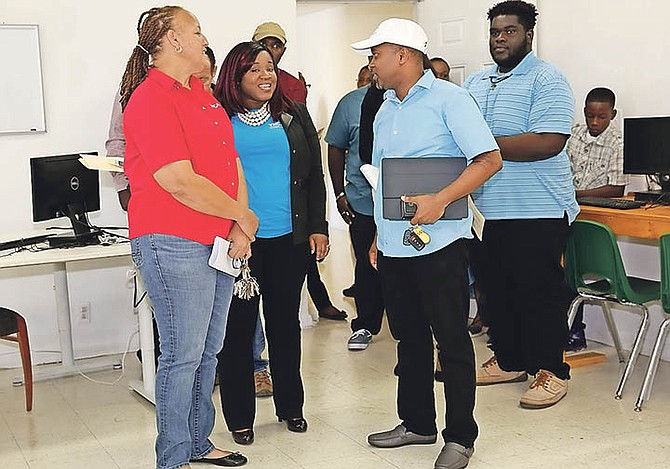 By ANDREW COAKLEY
WITH its continuing goal of transforming Grand Bahama into "Silicon Island" and the country's technology hub, the Office of the Prime Minister in Grand Bahama has joined forces with the YMCA to launch a computer coding, ICT skills development programme.
Minister of State for Grand Bahama Kwasi Thompson said the launch of the YMCA's programme is yet another step in the progress of realising the dream of the second city becoming a tech hub.
"We are pleased to work with the YMCA to make this programme possible, which will expose 100 young people to software development and coding skills, which are the essentials for the technology industry," said Senator Thompson, who officially launched the programme on Saturday.
"The importance of this programme is proven in the fact that technology will be needed in every single profession, so I (encourage) you young people to continue pursuing whatever dreams you may have, but do it through the lens that technology is going to give you an added advantage, when it comes to your respective professions. And the earlier you are exposed to it, the better."

Those taking part in the computer coding, ICT skills development programme will benefit in two ways – not only will they have the opportunity to receive ICT or technology training, but they will be provided with more possibilities and opportunities for their future.
Mr Thompson encouraged the first phase of students for the YMCA computer coding, ICT skills development programme to take the opportunity seriously and to take full advantage of it. He urged them to complete the programme and be anxious to put in practice all that they have learned to not only obtain employment, but to change their island, their country and positively affect the world.
Classes will take place at the YMCA in Grand Bahama.