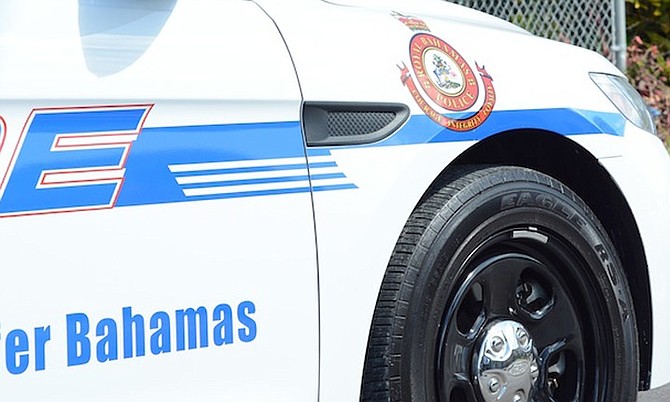 POLICE on New Providence are seeking the public's help with any information that can assist with solving a spate of armed robberies that occurred over the weekend.
The latest took place shortly after 10pm on Saturday when employees at a business on Carmichael Road were taking in a delivery through a northern back door when they were approached by two masked gunmen. The thieves robbed the store of an undetermined amount of cash, police said. A short time later, Anti-Gang and Firearms Unit officers, acting on information, arrested a male suspect who was found hiding in nearby bushes.
Earlier on Saturday, shortly after 7am, a man was seated in his silver coloured Nissan Note at a park at New Gate Road, Blair Estates, when he was approached by a gunman, police said. The assailant got into the victim's car and made him drive to his home. The gunman then ordered the victim from the vehicle, got into the car and sped away. Officers responded to the area, where they spotted the vehicle and a chase followed.
The suspect crashed the vehicle in the area of Whites Addition and escaped. Officers conducted a search of the car and recovered a black imitation pistol.
Police also said there were two armed robberies earlier on Saturday. Shortly before 3.30am, a man was outside his residence in Gamble Heights when he was approached by a man whose face he knows, armed with a firearm, who robbed him of cash, a laptop and a cell phone, before fleeing on foot.
In the second incident, shortly after 3.30am, a man was walking on Sumner Street, Nassau Village, when two armed men approached and robbed him of cash and other personal items, before fleeing on foot.
Police also said a woman was robbed on Friday when she pulled up to her home on Wild Guava Street, Pinewood Gardens.
Shortly after 1am, two men approached the woman, one of whom was armed with a firearm, police said.
The men robbed her of her purple 2009 Nissan March and sped off in it.
Investigations are continuing.