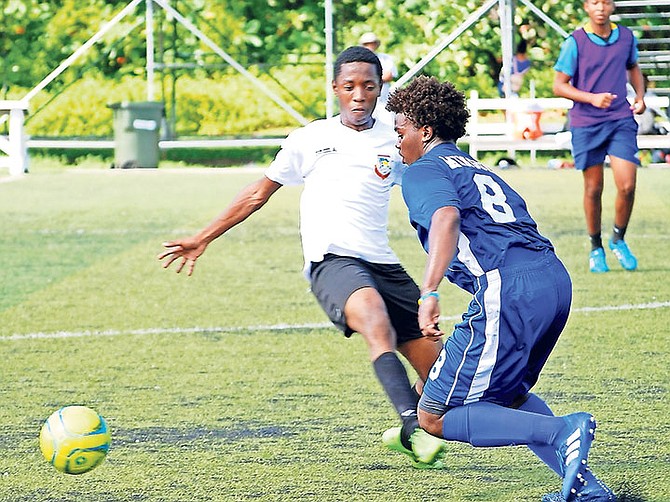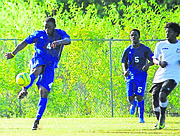 THE UB Mingoes men's soccer team defeated the Dynamos Football Club 3-0 in a preseason scrimmage Sunday as the Mingoes look to defend their Bahamas Football Association (BFA) championship title.
Stuart Hanna, the team's leading scorer last season, scored twice - once on a penalty and in the 80th minute.
Tevin Lewis scored the other goal for the Mingoes in the 65th minute in the match at The Roscow AL Davies Soccer Field.
"This was a good first local preseason game where a lot of the new players on the team were able to get their feet wet," Hanna said. "We were able to see where we fall short and where we need to improve in order to remain the top club in the country. We need to improve on accurate passing in the final third as well as we need to move the ball faster."
The Mingoes won the BFA A-Division last season. The BFA season is scheduled to open on October 21.
The scrimmage also gave coach Dion Godet a chance to try out some players in different positions and in different combinations heading into the season.
"In the first half, I played not necessarily my strongest squad and they held their own and they earned the right to be on the pitch," he said. "Then we put on the stronger squad in the second half and being a team that's very fit we were able to get into a groove and we played some good football today."
Coach Godet pointed out that the Dynamos Club is no pushover and the fact that the team held its own gave him a good feeling for the season.
"I saw a lot of maturity from my players and I was pleased with the start," he said.
"Hopefully we continue to grow on this as we continue into the season."
The Mingoes ended last BFA season with a 8-1-0 record and the league championship.