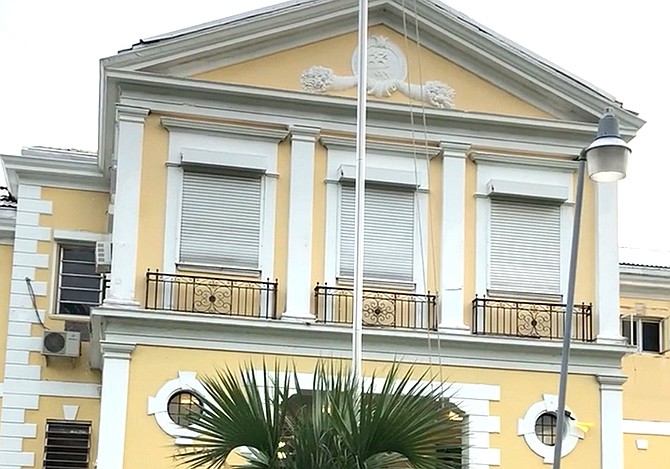 By MORGAN ADDERLEY
Tribune Staff Reporter
madderley@tribunemedia.net
THE Princess Margaret Hospital will receive a new air conditioning system early next year, press secretary Anthony Newbold announced yesterday.
The new system will cost over half a million dollars, Mr Newbold added, though he could not specifically say how this will be covered.

Malfunctioning air-conditioning units have long been a source of contention at PMH. Elective surgeries had to be postponed twice last month due to problems with the units.

The excessive heat in operating rooms was also among the litany of complaints made by healthcare workers regarding conditions at the hospital. It has also been cited in doctors' demonstrations in recent weeks.

During yesterday's press briefing, Mr Newbold said: "The air conditioning at the Princess Margaret Hospital is up and working. They've commissioned a new set of chillers so that by early in 2019 they expect to install a new air-conditioning system over there."
When asked if he could narrow down the time frame of installation, Mr Newbold told reporters: "Just early 2019 because, my understanding is they are actually going to have to be custom-made. And so that is the earliest we can put a timeline on that."
He estimated the cost will be a little over half a million dollars or $550,000.

When asked how the hospital will generate revenue, Mr Newbold pointed to comments made by Health Minister Dr Duane Sands.

"Whatever the minister said about that, about how they operate the hospital, is what will be the way forward," Mr Newbold said. "The most efficient, humane way to operate that is the way it's going to be done. And I'm sure the minister and those who run the (Public Hospitals Authority) are devising ways for them to do exactly that.
"The minister is a doctor. He's been in that hospital for years. Actually, he's been complaining about it for years, too. Which is one of the reasons why he wanted to be the minister, to see what he could do to make the situation a little better, a lot better in fact, for his fellow citizens."
Mr Newbold did not have the information on who has the contracts for the purchasing and installation of the units, however he said he does not suspect it's a "huge secret".

Mr Newbold also said the air conditioning unit will not necessarily take precedence over the ongoing crisis with the hospital's dialysis unit.

"It's something that's been ongoing, as is the situation with dialysis," he said. "So it's not that that's necessarily taking precedence, it's another one of those that the entire (PMH) has been, for many years. It's just another one of those things that have to be ticked off, if you will. That happens to be one of them."
Last week, Dr Sands said the lack of available funding at PMH has sparked an ongoing crisis in its dialysis unit and officials think the solution to satisfying the deficit is in creating a business centre that centralises payments and fees.
It is hoped the centre would be up and running within the first quarter of 2019.