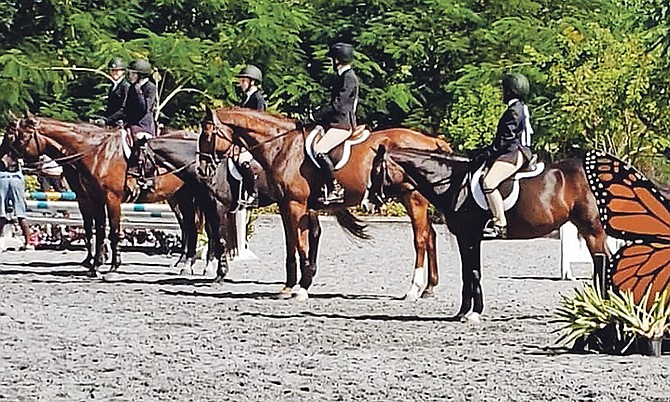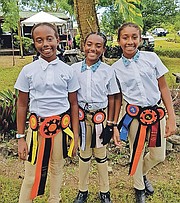 THE first horse show of Equestrian Bahamas' 2018-2019 season was held at Mariposa Stables.
Spectators were treated to stylish performances by junior equestrians from New Providence, Andros and Grand Bahama, according to a press release.
Riders competed at all levels, from Future Champions in leadline right up to the 3-foot level.
The show was judged by Linda Mancini, USEF R-rated judge in Hunters, Jumpers and Equitation, and owner of Winners Circle Farm in Warwick, New York.
"Congratulations to all riders and trainers on goals achieved, lessons learned, and ribbons won. A great time was had by all," said the release. The next show on Equestrian Bahamas' competition calendar is scheduled for November 10-11 at Camperdown Equestrian Centre in eastern New Providence.
Admission is free and members of the public are invited.