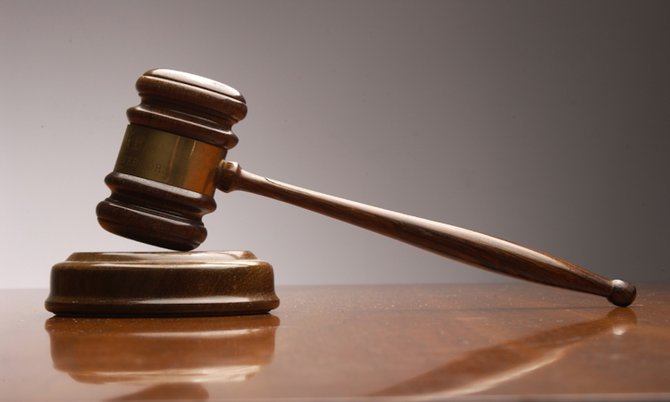 By RICARDO WELLS
Tribune Staff Reporter
rwells@tribunemedia.net
A Jamaican national was yesterday fined and ordered to be deported after pleading guilty to an immigration related offence.
Gary Anthony Clarke, 43, of Westmoreland, Jamaica, appeared before Senior Magistrate Carolyn Vogt-Evans on a single charge of overstaying. According to court dockets, Clarke was taken into custody on October 22, accused of making threats and overstaying.
Clarke was further questioned on his status to remain in The Bahamas, and it was at this time he admitted to remaining in the country for more than four years.
In his address to the court yesterday, Clarke presented the court with two lines of defence for his overstaying; the first being a torched passport and the second, a need to be with two children he fathered while in The Bahamas.
In relation to the first line of defence, Clarke claimed he surrendered his passport to a man he knew here in The Bahamas.
Clarke told the court that at some point, that man allegedly passed his passport off to a family member for safe keeping.
He claimed the home of that second individual was destroyed by fire and as such, he was led to believe his passport was also destroyed.
This claim was quickly shot down by immigration officials who provided documentation that Clarke's passport was presented at his arrest and was now in the custody of the Detention Centre.
Clarke also claimed he fathered two children with a British national residing in the Bahamas.
Clarke said he overstayed in hopes of reconnecting with those two children.
Clarke claimed the women and children vanished after a November 2017 disagreement, and haven't been seen since. "I have been looking for them. I wasn't able to find them," he said. To which Magistrate Vogt-Evans responded: "For an entire year?"
Clarke was ordered to pay a fine of $3,000 or serve six months in prison.
Once that condition is satisfied, Magistrate Vogt-Evans ordered Clarke be turned over to immigration officials for deportation.