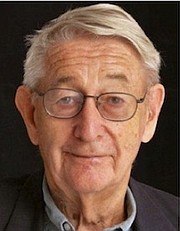 By RICHARD COULSON
Four young Bahamian entrepreneurs may have read Samuel Coleridge's 1816 poem when they began building the 100,000 square-foot structure looming hundreds of feet over Lake Cunningham. A stately pleasure dome it is indeed, as revealed at last week's press preview.
Known as Fusion Superplex, it will be famous for its gigantic IMAX movie theatre, but it holds many other attractions all designed to provide a mecca for "wholesome family experience". The central sky-lit atrium reaching high and low from the ridge-top plateau provides indoor and outdoor restaurants, the biggest Starbucks you have ever seen, an emporium for producing SubZero Nitrogen ice cream, kids' playrooms and day-care centre and two levels of arcades for E-sports gaming competition.
The east end is a huge box holding the IMAX screen, 80ft wide and 55ft high, observed from a 360-seat amphitheater where we watched previews of major Hollywood attractions, including the adaptation of a new JK Rowling blockbuster, immersed in the high-resolution visual fidelity and the wrap-around audio system. The highest level has 38 VIP seats in restaurant style for ordering gourmet meals.
Eight more high-tech movie theatres stretch to the west, including the 4DX creation that shook our seats to match the on-screen action and cooled us with rain showers and snow flurries. An electronic website and app will enable every product from films to coffee to be ordered from home or car before arrival.
The whole gleaming construction is already built, with about 50 trained and uniformed Bahamians on hand to shepherd us around, the forerunners of a 400-strong staff. All that awaits is the removal of final scaffolding and completion of the parking lot, with waterfall marking the entrance, and a staircase from the plateau down to lake level. A "soft opening" is scheduled for October and full celebration in November in time for the Christmas season – when doubtless white flakes will fall and virtual reindeers prance.
Elderly Bahamians, eyeing the cool concrete walls and gleaming escalators, may lament that Fusion is a far cry from the traditional Nassau they knew and loved — and they will be right. Fusion Superplex departs totally from the sun-sand-sea image, with palm-shaded colonial homes that has keyed our marketing. One of their principals told me the project capacity of 1,500 people will be well filled with Bahamians. But I think it will soon draw visiting groups, intrigued with the only IMAX in the Caribbean. And the three IMAX units in south Florida are ageing, stand-alone operations, without the surrounding amenities of Fusion.
To spend the announced $50m start-up capital, mainly their own funds backed by an unnamed bank and investors, the four principals must have sweated hard over their projections to assure a reasonable rate of return.
Fusion will certainly dominate any local competition. While a market will remain for the less grandiose Galleria Cinemas and Marathon Mall eateries, for the big night out families will be drawn to Fusion, joining novelty-seeking tourists.
To doubters and oldsters it may look like a piece of Disneyland corrupting our "real Bahamas". But It will be high on the demand curve for our growing populace of those both young in years and spirit.
And who knows? Fusion may be so successful the voracious Disney Empire, eager for expansion, could end up making Messrs Foulkes, Gibson, Richards and Bridgewater an offer they can't refuse and Mickey Mouse may be honoured as the Bahamian National Rodent. There's just no telling where change, coming ever faster, will lead us.
No Joy in Grand Bahama
Meanwhile, any echo of similar enthusiasm is muted in the quiet streets of Freeport.
Government's commitment to buy the Grand Lucaya Resort was made under duress, facing economic and political threats of higher unemployment throughout the island.
The two largest hotels in the resort have been closed since 2016; shutting the smaller Lighthouse Pointe would mean dismissing some 400 hotel staff plus killing off most demand for the Port Lucaya Marketplace, Freeport's most dynamic attraction.
Government had little choice, locked between Hutchison-Whampoa (HW), the hard-line seller who wouldn't budge from its $65m asking price, and the Canadian hotelier who after months of dickering walked away in favour of a Nassau project.
Now the appointed board of real-estate and business experts led by attorney Michael Scott face a tough task: either find a buyer for quick re-sale probably at a loss, or a reputable hotel chain to lease or manage the property for long-term earnings. Either way, some $100-$150m is needed for repairs and renovations long ignored under HW's inept stewardship. It's too early to predict the source for these funds, without which the resort is a loser.

Observing Freeport's continuing economic stagnation, many acute observers believe the hotel deal is, at best, nothing but a quick fix. They favour abolition of the dual structure of Government vs Grand Bahama Port Authority and its satellites controlled by HW.
One resident expert calls this divided responsibility an "anachronism" in the modern world. Former Prime Minister Hubert Ingraham has bluntly urged the buy-out of the St George and Hayward families' controlling position, to be funded by a "a financially capable strategic partner", leading to a new public-private entity managed by private experts,
The problem is, neither he nor anybody else has suggested who this partner might be. Without an "angel investor" acceptable to Government, it's hard to see any major change from business as usual.
Gaming Bites Back
Late last week, Government suffered a body-blow to its financial projections. Ever since the June budget announced a new tax regime for our gaming houses, the industry has vigorously voiced its objections. But there was no room for compromise. The graduated tax on revenues, up to a marginal 50 percent, went into effect immediately and the unusual five percent in-and-out charges on customers' cash movements would begin on September 1.
One day in advance, prominent QCs Wayne Munroe and Alfred Sears on behalf of four gaming houses filed for an injunction against enforcing these charges. Attorney General Carl Bethel made the quick decision not to fight the injunction but simply to defer to a hearing on October 6, with an agreement to suspend any payments pending further action.
Thus, Government will receive neither the graduated taxes nor the customers' charges until that date at the earliest, probably much later as the legal process unfolds.
Government will argue it has the inalienable right to impose taxes, while the companies will argue that does not apply to taxes violating specific laws or constitutional provisions. Obviously, final court and appellate decisions on these key issues could take years.
This impasse could have been avoided by flexible negotiation. The new taxes had the laudable objectives of increasing Government revenues and putting a brake on gaming growth, as emphasised by their articulate sponsor Tourism Minister Dionisio D'Aguilar. But press reports indicate gaming representatives were never given a clear explanation of Government's intentions nor an opportunity to propose alternative schemes, and simply saw the final bills incorporating extreme and controversial measures.
By fighting for the biggest slice of cake, it seems Government has forfeited any chance of winning a smaller slice in the near future. Minister D'Aguilar's well-intentioned initiative had extravagant ambitions that will result in long delay and hefty litigation costs. It ran afoul of the traditional adage "Haste Makes Waste".