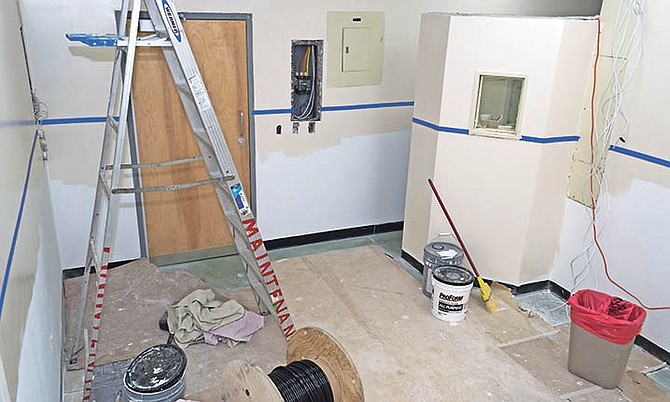 THE PUBLIC Hospitals Authority yesterday announced major renovations to prepare for the installation of state of the art equipment at the Princess Margaret Hospital.
In a statement on Friday, the PHA advised digital X-ray equipment will be installed on September 17, and a new 64 slice CT-Scanner will be installed in October.
"Major improvements underway at the Radiology Department of the Princess Margaret Hospital, as the first two of four of the hospital's X-Ray suites are currently being renovated in preparation for the installation of new state-of-the-art digital X-ray equipment," the statement read. "Additionally, work has commenced in the CT-SCAN Room ahead of the installation of a new 64-slice Computed Tomography Scanner which is expected to effect a substantial improvement in accuracy over the 16-slice CT-SCANNER currently in use in the Radiology Department."
Upgrades include: new lead lined doors for radiation protection, the installation of medical gases infrastructure to support life sustaining measures for patients undergoing diagnostic tests, new ceiling tiles, a new paint job, new flooring, and upgrades to the department's electrical systems.
Once complete the PMH Radiology Project will have completely upgraded the hospital to a fully digital X-ray and Diagnostic Imaging platform.