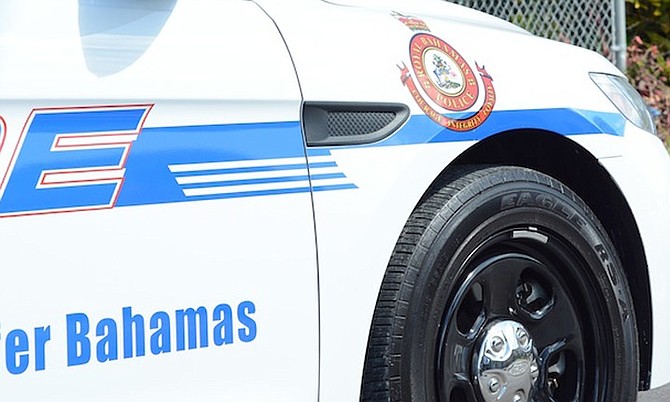 By AVA TURNQUEST
Tribune Chief Reporter
aturnquest@tribunemedia.net
POLICE and the Ministry of Education are investigating an incident at a public school where a boy was allegedly beaten by an administrator.
The announcement of the investigation came after advocacy group Rights Bahamas called on the Minnis administration and the Ministry of Education to address an incident of corporal punishment at C H Reeves Junior High School as a violation of both human rights and child laws.
A boy was reportedly beaten by an official after he allegedly verbally disrespected his teacher on Tuesday morning. 
Since then, a photo purportedly of his visibly bruised posterior has been circulated on social media.
"The Ministry of Education's attention is drawn to an image circulating (on) social media of what appears to be a child's exposed buttocks with a caption that indicated a presumed beating of the child at one of our public junior high schools," the ministry noted in a statement issued yesterday.
"The ministry has commenced an investigation in the matter and will be making a public statement when that investigation concludes. In the meantime, the ministry advises that it acknowledges, respects and protects the inherent (dignity) and sacred value of all persons. It guards most especially the critical values of the very vulnerable children in its care, and is most jealous of its responsibility to ensure their safety and optimum health - be it physical, psychological, mental, spiritual, intellectual, social and cultural.
"Therefore, the ministry will not tolerate, in any circumstances, the maltreatment, abuse or neglect of any child or person under its jurisdiction whatsoever, howsoever. To the extent that the Ministry becomes aware that any such illegal, unethical or unacceptable behaviour has been or is being committed, it will be addressed with the swiftest repudiation and sanction by this ministry."
Meanwhile Rights Bahamas Education Committee Chairman Dawrin Thompson told The Tribune he suspected the photo was initially shared among the student's family, but has since gone viral.
"School just opened on Monday," Mr Thompson said. "Allegedly a young man was beaten at C H Reeves. It was reported the young man said things to his teacher, and the vice principal took action and beat him, which caused bruising on his posterior.
"There are also pictures of his posterior posted being circulated in FB (Facebook) groups," Mr Thompson said, "and that's considered pornographic. The family were probably not being aware of what they were doing at the time."
In a statement yesterday, Mr Thompson and Ronelle King, chairwoman of RB's Committee for Gender Equality and the Rights of the Child, called on officials to publicly correct the incident - which they dubbed a violation of the student's human rights.
The pair cited the UN Convention on the Rights of the Child, and the Universal Declaration of Human Rights – international treaties the Bahamas has acceded to, as well as the Child Protection Act.
"Rights Bahamas also calls on the staff of C H Reeves to revisit corporal punishment methods within their school," the statement read. 
"We instead suggest that the school adopt an inclusive punishment method that does not include the public degradation of students within their system. These methods can include, but are not limited to; after school programmes, counseling and community consultation, NGO involvement in after-school programme implementation." 
It continued: "It has been proven that implementing non-physical methods of punishment within schools positively reinforces effective communication practices and reduces the tendencies of violent problem resolution."
RB called on the public to stop sharing alleged pictures of the student as it was considered pornographic.
Corporal punishment is a hot button issue for the country with fierce proponents on both sides.
Section 62 of the Child Protection Act outlaws physical abuse; however, Section 110 of the Penal Code outlines conditions for the use of force in correcting a child for misconduct.
An Inter-American Development Bank study last year ranked the Bahamas high among countries in the Caribbean that have tolerance or understanding for hitting women or correcting children with physical punishment.
The report was titled "How safe are Caribbean Homes for Women and Children? - Attitudes toward Intimate Partner Violence and Corporal Punishment."
In response to the question of whether to correct a child who misbehaves was it necessary to hit or physically punish a child, more than 70 percent of Bahamians said it was "always" or "most often" or "sometimes" necessary.
Nearly 80 percent of Bahamians said they had "always," "most often" or "sometimes" been hit or physically punished as a child to correct bad behaviour. 
In March, Education Minister Jeff Lloyd told The Tribune children should be beaten in schools only if all other options have been exhausted and in the most egregious of circumstances.
His comments came after a district superintendent in West Grand Bahama and Bimini, in reaction to a viral video of a child in agony from complications stemming from an alleged beating by a school administrator two years ago, said the practice may be discontinued.
At the time, Mr Lloyd said education officials may revise school policies on corporal punishment, insisting modern research shows it to be an ineffective way of disciplining children.
Yesterday, police said the matter is being investigated.