THIS STORY HAS BEEN UPDATED HERE
SUNDAY 10.40pm UPDATE: Police are reporting that there is another fire at BPL's Clifton Pier facility.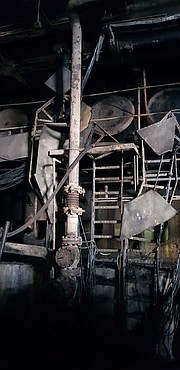 This was the scene at Bahamas Power and Light's Clifton Pier facility in the aftermath of a fire which broke out on Friday night.
Police had reported at 11.30pm that there were three units at the facility to tackle the blaze.
There are few details at the moment, but this photo and video from Bahamas Electrical Workers Union president Paul Maynard shows damage as a result of the incident.