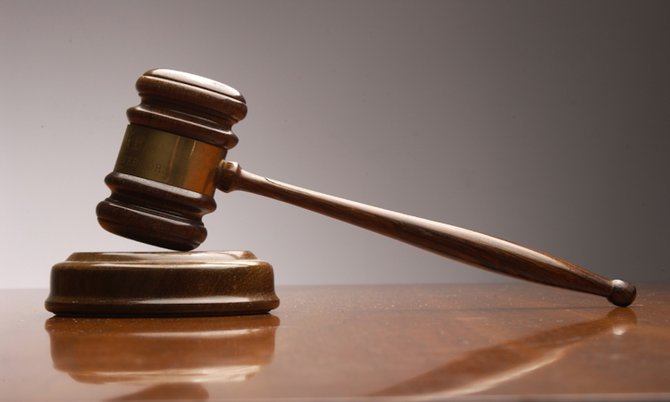 By NICO SCAVELLA
Tribune Staff Reporter
nscavella@tribunemedia.net
A FORMER wanted suspect has been sentenced to nearly 30 years in prison for fatally shooting a Royal Bahamas Defence Force marine at a nightclub three years ago.
Justice Carolita Bethel sentenced Emmanuel Rolle to 27 years after being found guilty of the lesser charge of manslaughter concerning Angelo Dorsett's death at the G-Spot nightclub on January 25, 2015.
Rolle was also sentenced to 17 years for attempting to murder Tameko Coleby and Victron Burrows. Both sentences are to run concurrently.
According to the evidence led at trial, a fight between two gangs broke out in the club on the date in question. Rolle was among the people embroiled in the argument.
He and a friend subsequently left. A car pulled up later and a person armed with a firearm got out of the vehicle and started firing shots inside the club while still outside the building.
Afterwards, Rolle, armed with a firearm, entered the club and fired several shots before leaving. However, one of the shots hit Defence Force Officer Dorsett and killed him.
According to police reports at the time of the shooting, Dorsett died at the scene after he was shot in the back. Another man was shot in his arm and stomach leaving him in hospital in serious condition.
A third victim was listed as stable after being struck in the face.
However, senior police officers claimed at the time that the gunman's intended target escaped the scene unharmed.