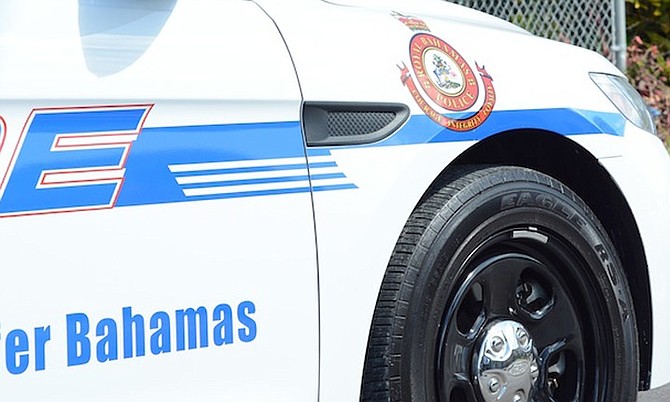 AN American man was arrested after police and American officials found $30,000 worth of suspected cocaine at the Lynden Pindling International Airport on Tuesday.
Shortly after 1pm, Drug Enforcement Unit officers, assisted by K-9 Unit officers and US Border Control officers, acting on information, proceeded to the US departure lounge and conducted a search of a flight that was prepared for departure and recovered a quantity of suspected cocaine. All passengers were made to disembark and a further check of the aircraft was made.
Police then checked a male restroom in the departure lounge and recovered suspected cocaine. The drugs weighed 4.6lbs and have a street value of $30,000, police said.
Police also arrested five men after guns and ammunition were seized on Tuesday.
Shortly after 2pm, DEU officers conducted a search of a home on Captain Road, Coral Harbour and recovered 85 rounds of .45 ammunition, 100 rounds of .40 ammunition and 100 rounds of 9 millimetre ammunition. Five men were taken into custody and are expected to be charged later this week.
Shortly after 11pm Tuesday, Anti-Gang and Firearms Unit officers searched a home and property at Father Calnan Road off Market Street, and recovered an AK-47 assault rifle and a quantity of .762 ammunition. Four men and a woman were arrested in connection with this incident.
An hour earlier on Grand Bahama officers on patrol in the area of Coral Road and Royal Palm Way spotted a man on a motorbike acting suspiciously. On seeing the officers the biker fled throwing a package into nearby bushes. Officers gave chase but the man made good his escape.
Returning to the scene the two officers later recovered two handguns and 13 round of .9mm ammunition.
Tuesday also saw a man rob a convenience store at the junction of Palm Tree Avenue and Market Street. The robber held employees at bay before escaping with a quantity of cash.
Investigations are continuing.