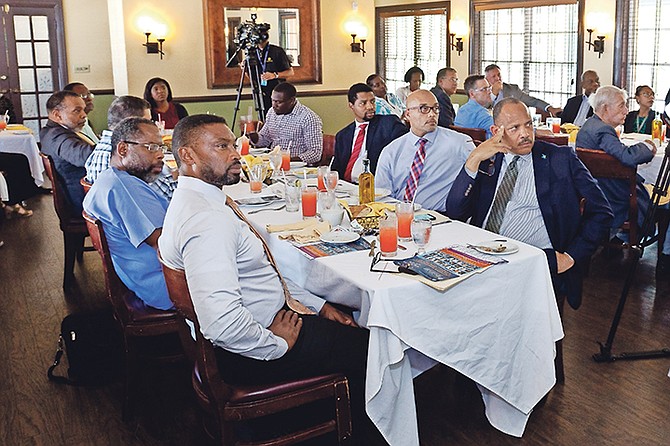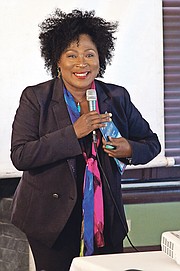 Dr Desirée Cox MD, PhD, founder and CEO of the HEALinc Future Health Innovation Summit and Dr Charles Diggiss, president of Doctors Hospital, hosted a luncheon for a select group of Future Health stakeholders on Wednesday at Lucianos of Chicago.
Presentations were made by Dr Cox and Dr Diggiss - and Minister of Health Dr Duane Sands spoke on the future of health. Dr Sands congratulated Dr Cox on creating and spearheading the summit - due to take place on October 7-9 at the Melia Hotel.
The meeting included invited guests representing various disciplines and interests - which included doctors, administrators, government agencies including the chief medical officer, insurance companies, the chamber of commerce and creative personnel.
Among issues discussed were innovations making it possible for The Bahamas to offer stem cell, cellular therapy research and treatment centres aimed at ultimately obtaining Federal Drug Agency and European Medicines Agency approval to set up business while also meeting not only The Bahamas' legal, ethical and regulatory requirements.
The Bahamas has laws already enacted and a National Stem Cell Ethics Committee without whose approval no stem cell research or activity can take place.
Presenters and the Minister of Health stressed the future of patient care must be innovative, making use of rapidly evolving new technology and treatments such as gene therapy and stem cell therapy, epigenetics.
Both Dr Cox and the Minister of Health stressed the need for a radical and innovative shift in thinking.
Registration for the summit is available online at www.HEALincfuturehealthsummit.com. Special one-day passes and student registration rates are available. For more information, call (855) 826-1165.