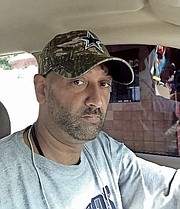 By INIGO 'NAUGHTY' ZENICAZELAYA
THE jury is still out on the Dallas Cowboys' offence. However, it seems embattled offensive coordinator Scott Linehan got the memo.
On the third play from scrimmage, WR Tayvon Austin flew past Giants QB Kelvin Martin as Cowboys QB Dak Prescott hit him in stride for a 64-yard touchdown pass. Austin, who finished with two catches for 79 yards and a touchdown, recounted the catch post game. "It was just a regular go route, it's just beat your man, Dak gave me a chance, I made a good move at the line and just made a good catch and ran."
Ezekiell Elliott chipped in with 78 yards and a touchdown on 17 carries.
Not bad for a small sample, my prediction is you see an increase in the run over the coming weeks as the Cowboys embrace being a defensive team.
Now to the above mentioned defense of the Cowboys. Hats off to DC Rod Marinelli and Asst. DC Chris Richard, the Dallas defense dominated much of the game holding Giants rookie sensation RB Saquon Barkley largely in check, and making superstar WR Odell Beckham Jr a non-factor.
The second stellar performance from the defence in as many weeks, 6 sacks, 1 forced fumble and recovery sealed the victory.
Showing just how far the Cowboys defensive unit has come, as well as their likely identity, not only as a unit, but of the entire team as well moving forward.
MAHOMES MARINO
LIKE
Twenty three-year-old Patrick Mahomes, the 'wunderkind' QB for the Kansas City Chiefs, is taking the NFL by storm, all while invoking memories of Hall of Famer Dan Marino in the process.
Mahomes threw for 326 yards and six touchdown passes in a 42-37 shellacking of the Pittsburgh Steelers, giving him 10 touchdown passes in his first two games, setting a new NFL record.
Mahomes showed mixed efficiency and bravado, completing 23 of 28 passes without throwing an interception, rocketing passes that left a vapour trail.
Very reminiscent of a young 'Dandy Dan' Marino chucking bombs to the 'Marks Brothers' (Duper and Clayton) electrifying the historic Orange Bowl in Miami.
Unlike Marino, Mahomes is a mobile at 6-foot-3, 225lbs with a 'bazooka' arm, able to hurl it 70 yards in the air.
Marino was 6'4, 228lbs with a cannon arm, but always seemed to be running in quick sand.
Mahomes will provide plenty of highlights, the Chiefs' defence is suspect at best. Therefore it will provide ample opportunity for Mahomes to light up the scoreboard and an offensive loaded with talent.
RB Kareem Hunt, WR's Tyreek Hill, Sammie Watkins and TE Travis Kelce will prevent opponents from marching up consistently with their offensive schemes.
I'm looking forward to watching Mahomes, who has brought fun and excitement back to the NFL, do his thing going forward, and seeing how many NFL records fall in the process.
'FITZMAGIC'
Veteran NFL journeyman QB Ryan Fitzpatrick is playing out of his mind.
Throwing for 819 yards passing, eight touchdowns passing, one rushing with one interception. Leading his seventh NFL team the Bucs to impressive victories over the New Orleans Saints and defending Super Bowl Champions, the Philadelphia Eagles.
'Fitzmagic' has the 'Bucs and the NFL mesmerised, and suspended Tampa Bay Buccaneers incumbent QB Jameis Winston poised to remain seated after his three-game NFL suspension.
Fitzpatrick had two of the best games of his 13-year NFL career and may just force Tampa Bay to stick with him as their starting quarterback.
Facing off against the reigning Super Bowl champions, Fitzpatrick was 27 of 33 for 402 passing yards, four touchdowns, one interception and posted a 144.4 passer rating.
Fitzpatrick also threw for more than 400 passing yards and four touchdowns in Week 1 against the Saints.
The only thing hotter in the league - the aforementioned Chiefs QB Patrick Mahomes.
Look for 'Fitzmagic' to continue, maybe not at this torrid pace, and for Winston to remain seated until further notice.
Until next week, for all of the naysayers that buried my Cowboys prematurely, "How bout them Cowboys?"
• Naughty presents 'Mischief and Mayhem in da AM' from 6am to 10am, Monday to Friday and 'The Press Box' sports talk show on Sunday from 10am to 1pm, on KISS FM 96.1.Comments and questions to naughty@tribunemedia.net