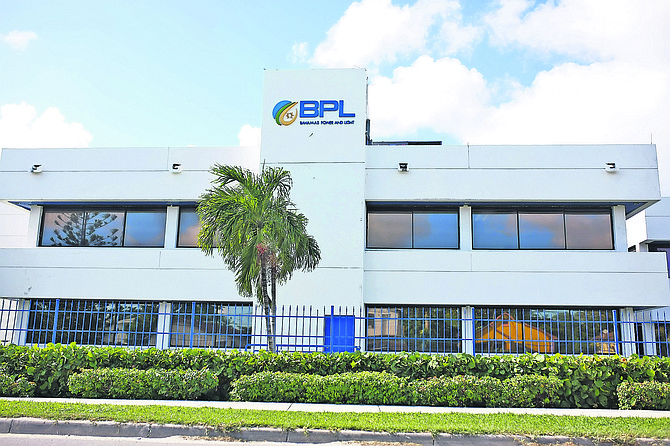 By RIEL MAJOR
Tribune Staff Reporter
rmajor@tribunemedia.net
IN the wake of residents and businesses across New Providence suffering through disruptions in power supply this week, Bahamas Power and Light (BPL) executive Patrick Rollins said yesterday this summer will be the last for load shedding.
Mr Rollins told reporters on the sidelines of a BPL press conference that the company lost a generator a few weeks ago, adding a replacement part could not be found.
"On Monday, we had some equipment failure and a few weeks ago we lost a generator and we can't find the part for it so we actually have to get some more generation for the summer. So we are doing our best to minimise load shedding and this will be the last summer of having any of these issues," the BPL executive director said.
When asked if weekly load shedding is to be expected, Mr Rollins said he hopes it does not continue, but added it is difficult to predict with old equipment.
"If something fails we may experience some load shedding, but we will try to keep that to a minimum," Mr Rollins said.
BPL carried out another load shedding exercise yesterday that left customers in the eastern and western areas of New Providence without power.
Quincy Parker, BPL's director of communications, confirmed the generation shortage yesterday.
Mr Parker said residents were to expect load shedding in two-hour rotations.
The affected areas included: Blue Hill Road South, East Street South, Baha Mar East and West, the Melia hotel, Sir Lynden Pindling Estates, Skyline Drive and the Jerome Avenue area.
Mr Parker also noted the Montagu Switching Station was off and affected the Village Road area; adding the Winton shopping centre and the airport exit also experienced load shedding.
On Monday, The Tribune reported an unexpected power generation problem triggered load shedding in two-hour intervals on the majority of the island.
This came days after BPL Chairman Donovan Moxey told the Nassau Guardian the company did not anticipate any load shedding this summer.
"We don't expect any load shedding," Mr Moxey said last week. "There are several generation assets that we're looking to make sure that we maintain properly [and] appropriately so that we will be ready for the summer. We are also looking at bringing in some additional rental generation to cover the needs in the summer. So from our perspective, we're doing everything that we can in order to prepare for the load that we're required to deliver during the summer months."
Meanwhile BPL insiders said, on Monday, the power provider was battling problems with a generator that had gone offline and an internal BPL email obtained by The Tribune further confirmed this.
It said that without GT#8 there was an 18-megawatt shortfall. As a result, only 189-megawatts were available where demand required 207-megawatts.