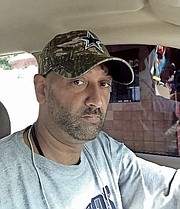 By INIGO 'NAUGHTY' ZENICAZELAYA
THE Dallas Cowboys have been one of the best teams in the NFL at unearthing gems in undrafted free agency.
Tony Romo is the best example, but he's far from the only one.
S Barry Church was an undrafted free agent who remained with the team for seven seasons and was the full-time starter.
K Dan Bailey is another UDFA who paid of for the Cowboys, he's the fifth-most accurate kicker in NFL history and No. 1 in Cowboys history.
WR Cole Beasley became one of the most effective slot receivers in the league after signing with Dallas as a UDFA.
OL La'el Collins has been an exponential value as a UDFA.
S Jeff Heath has significantly outperformed the expectations of a UDFA, he started as a special teams stud before moving to starting strong safety.
This preseason is no different, there is one UDFA who has put himself squarely in position to make the regular-season squad.
Toledo WR Jon'Vea Johnson.
Johnson has been, so far, the most impressive UDFA on the Cowboys' roster with the coaching staff in agreement, as Johnson has been working on catching punts with the special team units, which is a strong indicator that the team is trying to find more ways to involve the 23-year-old rookie.
Johnson's main weapon is his speed and ability to stretch defenses vertically.
Standing 6 feet, 195 pounds, Johnson has the ability to close and run by a defensive backs.
ThecCowboys' offense has sorely missed a legitimate deep threat to take the top off a defense.
This was a major factor, in Johnson choosing to sign with Dallas after going undrafted.
Johnson has to say this about his decision to sign with Dallas.
"During the draft process, they were telling me how they haven't had speed here in so long. So coming here, I thought, was a big decision for me to make. Just knowing they didn't have any speed that they wanted. So that played a major factor."
Don't blink Cowboys fans, you just might miss 'JJ' on his way to the end zone.