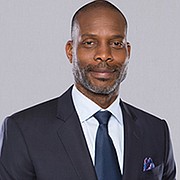 By NATARIO McKENZIE
Tribune Business Reporter
nmckenzie@tribunemedia.net
The Bahamas Telecommunications Company's (BTC) relationship with its two trade unions is "in a much more progressive place today" than it was a fortnight ago, its chief executive asserted yesterday.
Garfield "Garry" Sinclair, speaking on the sidelines of an education conclave, said the carrier was now in "a positive place" with the Bahamas Communications and Public Officers Union (BCPOU) and Bahamas Communications and Public Managers Union (BCPMU) following "all the heat and light" that has occurred in recent weeks.
He added that BTC had finally obtained both unions' "sign-off" on the latest employee voluntary separation (VSEP) exercise that the company has just launched, and said he would be "communicating relentlessly" with the worker representatives to cement stronger ties with the carrier.
"One of the things I am determined to do is forge a real partnership with our unions," Mr Sinclair said. "I want to change the narrative around unions and union representation completely. I want to prove that, working with unions, we can make our business the best operator in the region, the best in class. That's not the narrative today.
"I have assured my unions and, frankly, they have agreed that we can work together to change that narrative and prove to my competitors - who are not unionised - that working with unions can make you the best operator and is not a detractor. I have had a bit of a challenge in getting that message through. We have had our differences of opinion. We are going through a transformation. It's fraught with risk and anxiety, as are most transformations."
Mr Sinclair continued: "After all of the heat and light that's occurred around this issue for a couple of weeks or so, I would say we are in a positive place. We have managed to secure two industrial agreements that had been outstanding for two years.
"We consulted with them on the VSEP, and finally got their sign-off on moving ahead. I am cautiously optimistic on where we are, but certainly we are in a lot more progressive place today than a couple of weeks ago, and my job is to keep communicating relentlessly to build on this relationship."
BTC was placed at the centre of a firestorm last month after controversial comments by Balan Nair, chief executive of Liberty Latin America, BTC's ultimate parent, that questioned the productivity and work ethic of Bahamian employees in comparison to their Jamaican counterparts. BTC and Liberty have argued that those comments were "taken out of context", and reflected Mr Nair's experience on visiting the BTC Mall at Marathon retail store.
Mr Sinclair said yesterday the company is "moving forward", and added: "It does not depend on this VSEP. We are still the biggest mobile provider in The Bahamas. We still have 70 per cent share. We are the standard of telecoms in the region, and we have to work on maintaining that standard in a competitive environment and we are doing that."
"We obviously have to adjust our operating model. We used to be about a $330m revenue business. That's down to $220m to $225m today. You lose $100m worth of revenue, you have to adjust the operating model. Those adjustments are tough but we are going through them and are in a much better place today.
"If the July results are anything to speak of it's clear we are turning the corner in terms of attrition of subscribers, and actually starting to grow this business again. I'm really encouraged. Nothing is dependent on this VSEP at all, but we have to keep doing our best to optimise this model we are going to use to compete in the 21st century."