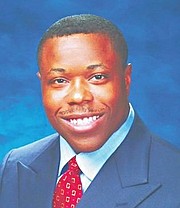 By NEIL HARTNELL
Tribune Business Editor
nhartnell@tribunemedia.net
The Bahamas International Securities Exchange's (BISX) plans for a cryptocurrency and digital securities trading platform will "revolutionise our jurisdiction", its top executive said yesterday.
Keith Davies told Tribune Business that BISX was "concluding the necessary steps" to establish such an exchange in The Bahamas, and intended to make "a formal announcement" on its intentions by end-March 2019.
Declining to provide details as the specifics are still being finalised, along with regulatory clearance, he said BISX will largely steer clear of initial coin offerings (ICOs) and Bitcoin-type cryptocurrencies given current global volatility in this area.
Instead, Mr Davies indicated that it will focus on so-called "tokenised securities" listings and trading. These digitised/electronic instruments effectively replicate ordinary shares issued by blue chip companies such as Amazon, with holders enjoying the same voting and other rights.
The price of tokenised securities adjusts in exactly the same way as stocks listed on a traditional exchange, but with the share register now maintained by blockchain technology.
"We're concluding the steps required to take the next step towards the development of a cryptocurrency and tokenised securities listing exchange, and will be making an announcement shortly," Mr Davies told Tribune Business. "We're targeting the first quarter, the end of March, in terms of making an announcement.
"We will be able to reach the globe in terms of communications and securities offerings through this platform. It's a quantum leap for us. We expect, if and when we're able to take this positive step, this will have the effect of revolutionising our stock exchange and our jurisdiction."
Tribune Business understands that BISX's proposed cryptocurrency and tokenised securities exchange will be kept separate and apart from its current domestic market platform, which facilitates equity, debt and mutual fund listings.
It is also thought that BISX's plans are relatively well advanced, although clearance from both the Securities Commission and the Government will be required to transform its ambitions into reality.
With cryptocurrency still largely viewed as a high-risk, "Wild Wild West" sector by much of the global financial services industry, Mr Davies said the Bahamian stock exchange was targeting its initial focus towards a less volatile niche.
"The first step is not necessarily initial coin offerings (ICOs) but more established cryptocurrency and tokenised securities," he told Tribune Business, adding that BISX planned to "ultimately aim for the stars if we're able to do the things we want to do".
While conscious of the risk involved, BISX stands to potentially develop a new, valuable earnings stream while diversifying away from its current reliance on both the domestic Bahamian capital markets and international funds industry if it gets its cryptocurrency platform right.
Holland Grant, BISX's chief operating officer, described "tokenised securities" as "broadly mimicking" traditional debt and equity securities.
"You're taking a share of General Electric; that's an equity token, with the share register on the blockchain," he added. "The behaviour is similar to an ordinary share; it has a price based on the company's economic performance and is tied to its trading performance. You get the same rights, voting rights, as ordinary shareholders."
Mr Davies described blockchain technology as "the window to the future" where financial technology (Fintech) is concerned. "If you look at the space from where it started to where it is now, the use of technology to facilitate interaction between companies, consumers and investors is incredible," he added.
"It's the future of where the market is going in terms of what we refer to as programmable securities. It allows us to push more information into a single instrument, a security, than you had before. From a regulatory standpoint it improves our ability to do our job, from an investor standpoint it improves the level of confidence and accessibility to the market, and from the issuer standpoint it gives you access to a wider audience without an increase in costs."
BISX and Mr Davies first confirmed they were preparing to "jump in" on cryptocurrency in January 2018, after the issue was raised at the Bahamas Business Outlook conference by well-known "eye doctor", Dr Johnathan Rodgers.
However, BISX has remained true to Mr Davies's pledge that it would move carefully to meet all necessary regulatory requirements, and be cautious not to embrace a technology that took it down a dead-end road in terms of reputation and future business.
It is especially aware that it is moving into an unregulated area, as confirmed by the Central Bank of The Bahamas. The regulator, responding to a rash of companies promoting ICOs and crypto/blockchain solutions, last year moved to warn Bahamians of the risk involved in investing in a still-evolving industry.
"The Central Bank of The Bahamas wishes to advise the public that no licence has been granted to crypto currency operators by the Bank or any other financial regulator to offer digital currency, or to provide such services such as cryptocurrency exchanges, crypto loans or crypto and fiat processing in or from within The Bahamas," the Central Bank warned.
"Persons investing in such products and services do so at their own risk." The Central Bank added that crypto/digital currencies were not legal tender in The Bahamas, are not issued or backed by it, and are not legal foreign currency either.
"The Central Bank does not regulate or supervise virtual currencies, nor has the Bank authorised any entity to operate a virtual currency platform," the Central Bank reiterated. "The public is further advised to seek professional advice with respect to matters regarding savings and investments from legitimate and licensed financial institutions."
"