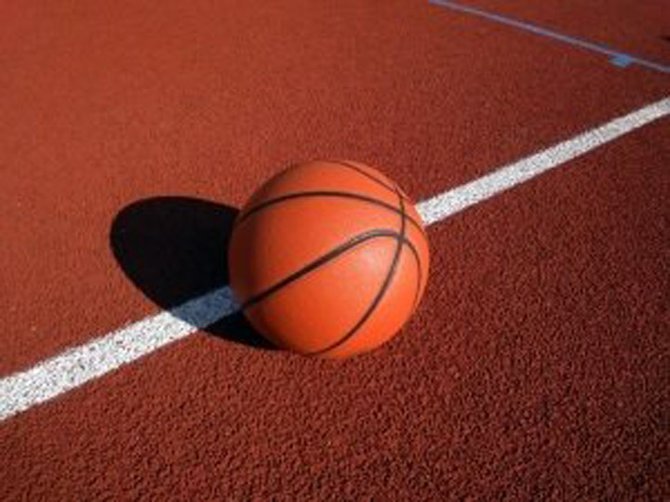 THE Aliv Bucket and the Discount Distributors Rockets clinched the two victories in the New Providence Basketball Association double header at the AF Adderley Gymnasium on Wednesday night.
After Aliv held off the Triple K Stampers 90-85 in the division II opener, the Rockers prevailed with an 85-71 triumph over the Pros in the men's division one feature contest. Here's a summary:
Rockets 85,
Pros 71
Lerecus Armbrister, in 26 minutes and 40 seconds, canned 19 points on 5-for-12 from the field, 4-for-9 from behind the three-point arc and 5-for-7 from the free throw line to pace Discount Distributors to victory. Armbrister also had three assists, a steal and a block.
David Taylor came off the bench with 17 points and three rebounds, Cordero Pinder added 15 points with 12 rebounds and Georgio Walkes also finished with 15 points. Barrington Carter helped out with six points and three rebounds. The Rockets came from a 21-19 first quarter deficit to go ahead 38-31 at the half and they extended their lead to 63-49 and they cruised the rest of the way.
For the Pros, Colton Albury scored a game high 24 points with 10 rebounds. Judino Wilson came off the bench with 20 points, eight rebounds and four assists as they provided a 1-2 punch in a losing effort.
Derrick Ferguson also came off the bench with nine points, three rebounds, two assists and two steals and Stephan Burrows chipped in with eight points, four assists and two steals as a starter.
Bucket 90,
Stampers 85
Aliv got a balanced scoring attack, led by Anwar Neilly's 23 points on 7-for-13 from the field, 5-for-8 from the three-point line and 5-for-6 from the charity stripe in 32:57 minutes to go along with five rebounds, two blocks and two assists.
Dylan Musgrove contributed 20 points, nine rebounds, five blocks, two assists and a steal and Akeil Bullard had 15 points and five rebounds.
James Rolle had 11 points and five rebounds, Trae Greene came off the bench with nine points and five rebounds and Kieran Mortimer joined him with eight points and 10 rebounds.
TONIGHT
7pm - Basden Elevator Elite vs Caro Contractors Titans
8pm - Breezes High Flyers vs Aliv Bucket
9pm - PJ Stingers vs Caro Contractors Pirates
SATURDAY
7pm - Leno Regulators vs Caro Contractors Pirates
8:30pm - Commonwealth Bank vs JD's Seafood Shockers
Note: As of Monday, the NPBA will move its games to the CI Gibson Gymnasium until the completion of the prestigious Hugh Campbell Basketball Classic for high school senior boys.