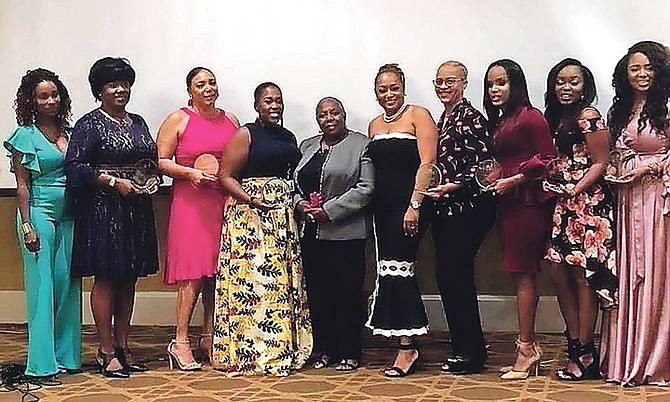 By ALESHA CADET
Tribune Features Reporter
acadet@tribunemedia.net
Duquesa Dean wants women to know they are not alone in their daily struggles. To this end she founded the organisation The Power Of Her, and last weekend she was hosted an inspirational conference to drive her message home.
The Power of Her is a platform where women can share their personal struggles and stories, socialise and enjoy each others' company. Duquesa envisions the group's annual conferences becoming the go-to, "let your hair down" event for Bahamian women.
This year's conference committee included Raquel Clarke, Simmone Bowe, Ghandi Knowles-Thompson and Duquesa herself.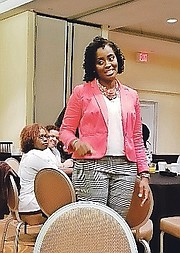 "It was about three years ago, a group of us agreed that we could provide women with an environment to help them identify their power and then provide them with the resources they need to do just that. We created a strategy and then executed the vision. It is important to us to provide them with a network of other like-minded women. With this in mind, we bring women from all walks of life together for this explosive one-day conference," said Duquesa.
In addition to the speakers, who included Pastor Mario Moxey, Raquel Clarke, Harrison Thompson, Dr Giavanna Jones, Simmone Bowe, and Duquesa, the event honoured seven Bahamian women.
These were were: Anastarcia Palacious, who received Game Changer Award; Antonia Lightbourne, the recipient of the Rising Star Award; Felicia Archer, who was selected for the Inspiration Award; Vernice Walkine, the Lifetime Legacy Award recipient; Melissa Major, who was given the Game Changer Award for Cancer Advocacy; Kay-Anda Gardiner, who received the Business Excellence Innovation and Technology Award, and Patrice Thompson, the recipient of the Business Excellence Retail Industry Award.
"We wanted women to recognise themselves as the powerful beings that they are. Additionally, women have started to break glass ceilings in many areas. We wanted to highlight to them the endless possibilities that exist. As a result of attending The Power of Her, women experience breakthroughs that help them to overcome self-limiting beliefs, create a vision for their lives, overcome emotional or mental challenges, eliminate negative beliefs that limit confidence, embark on a journey of continuous self-development and boldly pursue their destiny and purpose," said Duquesa.
She said over the next few years her plan is to continue hosting this annual conference and to add a few more support group mentoring and coaching opportunities. She also intends to honour women each year who will serve as an inspiration for the generations to come to pursue their dreams.