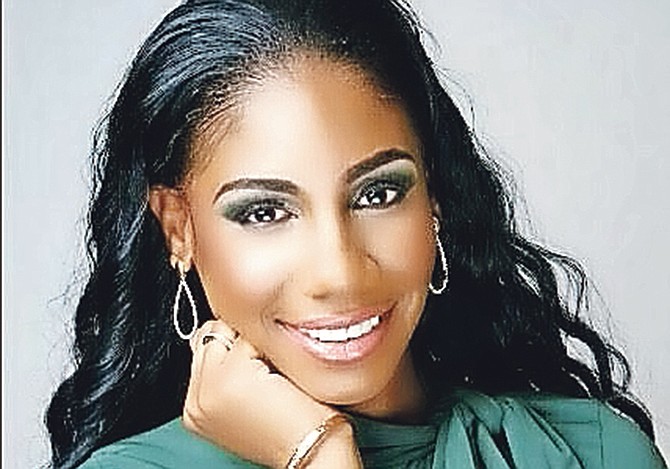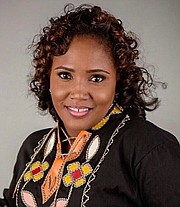 By Felicity Darville
Many young women today are into a glitz and glamour lifestyle. Hair, nails, outfits and expensive jewellery and accessories seem to be the main focus, their appearance gets a high rate of investment, sometimes to the point where their bank balances suffer for the superficial "must haves". They may be focused on education and career as well, and some are even active in their church. But how many would take up the mantle of being called to become a minister of the Gospel, putting others lives before their own and making their spiritual life their top priority?
This is what makes Minister Tanya Duncombe stand out. She is young, beautiful and multi-talented. She had many other vocational options. She was actually successfully climbing the corporate ladder in the financial industry when she made a big leap of faith. She decided to leave her lucrative job at one of the top financial institutions in the Caribbean in December, 2016 to pursue full time ministry. Today, she travels around the world doing humanitarian mission trips as a member of the I Am Hope Foundation. As well as empowering, preaching, teaching and facilitating workshops on a variety of subjects and age groups, she is known for prayer, exuding a unique anointing amid her generation.
Today, Tanya is confident she made the right choice. She was recognised by one of the leading international religious publications in America, Kish Magazine, as one of the Top 30 World Changers in its September 2018 issue. She was featured on a cover special including the dynamic and powerful Dr Sonnie Badu, motivational guru Les Brown and others. This year has already started out on a high note for Tanya, as she has been nominated for the "Most Outstanding Women in Ministry" award in the area of Prayer by the Esther's Ball Network.
Tanya is a powerful speaker and I had the opportunity to hear her deliver one of her soul-stirring addresses at a recent Fabulous Wives Club event, where she appeared at the invitation of its president, Sharron Neely. Although Tanya is not yet married, she was able to give great advice to the group of wives gathered to listen, while appealing to the group to pray that the blessing of marriage would come her way, too. She spoke to them about utilising their influence, in whatever sphere of society they may be, to do the good work the world needs.
"As a wife, as a mother, as a leader, as a spiritual mother, God is raising you up with a great mandate," she said. "When we look at society today, it has changed. It has shifted in such a great way. Women are now just concerned with their homes. What about the neighbour's children? What about your co-worker's children? What about the children that have no mother? What about those that have no spiritual person to look up to, no-one that they can pattern their lives after? I believe that God is rearranging things again. We are going back to the old landmarks. We have to realise that each one of us has a call on our lives – you could be young or old – there is something God has anointed you to do. Something on the inside you have been anointed to give birth to. Women, we have been anointed as midwives to birth our husbands, our children, our society, our employees… we have been anointed to birth them into purpose and destiny. If our lives are going to take on the shape of what we expect God to do it has to first start in our minds"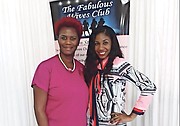 "For so many women… you look good, but what's up here (gesturing to the head)? Your mind is still bad; your attitude is still bad; everything about you does not reflect how good you look on the outside. God wants to get the 'inner us' together, but we are so concerned with the 'outer us'. We just want to dress up the outside, dress up our appearance. But the Bible says God searches the heart and he is looking for women, looking for mothers with a good heart, with a good spirit and with a good attitude. Nothing is more repelling than a woman with a stink attitude. As beautiful as you are – as nice, as shapely as you are - if your attitude is poor, if you don't care about others, something is wrong with you! By nature as women, we have been anointed to be nurturers and caregivers. We have been through so much in life, we have passed through so many experiences until we have taken on the shape of hurt. We have taken on the shape of our circumstances and upbringing. But, God wants to get the clutter out of us so His true image can shine through us. You are that great influencer!"
From as far back as she can remember in her life, Tanya says she was a part of the church, and she gave her life to Christ at the age of eight. She sang in the church choir and was active in youth group. But things were not always easy for her growing up. Her mother was married, but her stepfather was "in and out", so for the most part, she grew up in a single parent home. She considers her mother her pillar of strength throughout her life. Her mother is a devout Christian who raised her five children, Tanya being the eldest, with the church as their backbone. Her mother insisted on family devotions every single day and even now, at the age of 34, Tanya says her mother still holds daily devotions in their home.
"All I know is having a strong Christian mother who would be there to encourage us, inspire us and lead us in the right way - teaching us the right things," Tanya said.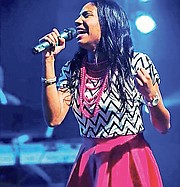 She recalls a tough point in life growing up, one that strengthened her belief in prayer: "I was about nine or ten-years-old and things were rough for the family. I remember my mom giving us bread, butter and tea - just hot water and sugar and cream without the teabag. Mom prayed that the Lord would bless it and that we would satisfy with it, but that He would allow us to eat what we wanted the next day. We believed that prayer. I told my siblings, 'You all probably want Fruit Loops and other things to eat'. I encouraged them to have faith. The following morning there was a knock at the door. I ran to door and opened the door and there were bags of groceries at the door. I said 'Mommy. look!' I saw the joy on her face and she said 'I told you, God will provide'. At that moment I grew spiritually. I said to myself that this God my mom is serving is real and He comes through! I wanted to go to church more and all I desired to be with were the people of God. God is real and miracles can happen!"
Tanya admits that throughout her life she has made mistakes, but she always picks herself up, dusts herself off and gets back to her purpose: "I know how to inspire people to find their purpose – what they are called on this earth to do so that they can walk out and do it."
Tanya graduated from CV Bethel Senior High School where she was known an actively involved student. Before graduating in 2001, she served in many capacities and obtained special recognition and awards. She entered the Miss Gospel Bahamas Pageant in 2003 and won the 1st runner up title. She then went on to pursue higher learning at Gilead International College, where she completed courses in psychology and family counselling. She then enrolled in Atlantic College, where she graduated with an Associate's Degree in Business Management. She is presently completing her Bachelor's Degree in Christian Leadership and Organizational Management at New Covenant University in Jacksonville, Fl.
Tanya is a founding member of the Word of Life Kingdom Ministries Church on Carter Street, Oakes Field in Nassau, where she serves under the leadership of Pastor Rickeno R. Moncur as Minister of Prayer and Intercession. She is the Founder and CEO of TRD Ministries; Proprietress at "Jesus Girl Speaks" Collection (A Faith Apparel Line); a part of the Generation Pursuing God Through Prayer Network; and active in the Hadassah Girls Inc., a non-profit mentorship organization for girls ages 11-17.
Look for: Tanya R. Duncombe on Facebook or @TanyaRDuncombe on Twitter. You can also find the Fabulous Wives Club on Facebook under the name: Bahama Wives or email thefabulouswivesclub@gmail.com.