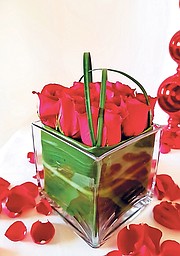 By ALESHA CADET
Tribune Features Reporter
acadet@tribunemedia.net
Professional nail technician and owner of a local hair bonnet company Iyeasha Storr Williams has made yet another "boss move". This time, she has launched a new event planning and décor company. What began last year as a start-up called Blooming Balloons has now evolved into The Bloomroom Bahamas.
Although new to the market, the small home-based business is already flourishing. Iyeasha, the daughter of famed Bahamian musician Ira Storr, said her new company initially offered unique balloon arrangements and bouquets for special occasions and events. Now, they have added event planning; party décor; balloon stands, arches, centrepieces, garlands and walls, as well as gift baskets to their services.
"This business is still growing and it has so much potential. I remember when I first started out and a client asked me to make an arrangement and have it delivered to the hospital. When I delivered those flowers, I found so much joy in seeing the lady's face when she saw them. She was so weak at the time but she found the strength to tell me the arrangement was so beautiful and they had made her day. That was one of my most memorable moments so far," she said.
Iyeasha said there were times she felt discouraged and despondent as the struggled to get her business up and running. However, she has found that the journey, difficult it may be, taught her the value of growth.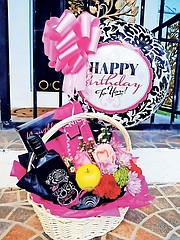 "The field of art and craft is simply amazing. It helped me to bring out something I never knew I had in me. I knew I was creative, but I amaze myself so many times. One fun fact about myself is that I love gardening. I love to nurture the flowers in my yard and watch them grow so beautifully. That's what actually gave me the vision to start creating arrangements. And because I love decorating homes and parties for my family and friends, I've decided to add that to this business as well," said Iyeasha.
Going forward, her goal is to have The Bloomroom Bahamas become a well-established business. Even though competition is fierce, Iyeasha believes her process, blessings and success are unique.
"The response I get for my service and products has been very positive so far. There is still room to grow so if there is a suggestion or any advice given, I am receptive to it. Whether they are good or bad, I believe all will help this business with growth," said Iyeasha.
She is currently especially excited about her unique arrangements for Valentine's Day. For example, she has created a glass cube filled with roses as well as rose boxes.
For more information on The Bloomroom Bahamas, contact 425-0133 or visit the Instagram page @thebloomroom.bahamas.