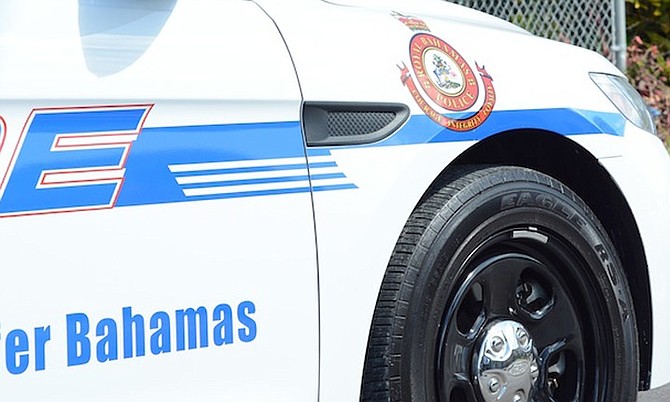 AUTHORITIES have rearrested a former Urban Renewal official among others as part of an ongoing investigation by the Royal Bahamas Police Force's Anti-Corruption Unit, The Tribune understands.
Officer-in-charge of the unit, Assistant Commissioner of Police Paul Rolle is expected to hold a press conference on the matter, according to the island's police press liaison officer, ASP Terecita Pinder.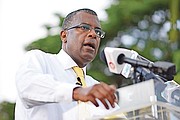 On Tuesday, Progressive Liberal Party Chairman Fred Mitchell decried the arrests, saying the party is aware "a number of individuals who worked out of Freeport in the public service and who are supporters of the PLP" were arrested.
"They plan to charge them in the courts in Nassau," Mr Mitchell said a statement released Tuesday. "The individuals are residents of Grand Bahama and another is one of our supporters in Nassau.
"This is a great shame and disgrace and an injustice. It is again slave shaming. The idea is to parade the individuals through the streets of Freeport, its airport and in Nassau to frighten those who support the PLP and intimidate those who wish to turn to the PLP. It is an entirely politically driven persecution.
"It appears also that this a direct result of egg on the faces of the FNM for botching and concocting the case against Frank Smith. It is an attempt to save face.
"Nothing can save the FNM. We hope that it is now clear to the country at large that we have a bloody minded, insensitive government with ice water running through their veins. After twenty months in office, the FNM will not stop and begin to govern but specialises in vendetta politics. He who sows the wind must reap a whirlwind. Each individual is being advised by counsel. We pray that justice will be done," the PLP senator added.
ASP Pinder did not confirm whether any arrests was made; however, sources close to the matter have told The Tribune one former UR official was taken into custody Tuesday morning.
The Tribune has withheld the name of the official at this time.
The official was arrested in August last year, and at the time, ACP Rolle declined further comment citing the sensitivity of the matter.
The person was questioned but released a short time later the same day, The Tribune was told.
Shortly after assuming office, the Minnis administration announced that Urban Renewal was one among many areas of government where a forensic audit would be conducted.
Several cases investigated by Anti-Corruption Unit have been brought before the courts, most notable are separate matters involving former Progressive Liberal Party Cabinet ministers Kenred Dorsett and Shane Gibson along with former PLP Senator Frank Smith respectively. Smith was acquitted last month.
The government has filed an appeal in the case.
For more on this story, see Wednesday's Tribune.