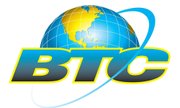 By NEIL HARTNELL
Tribune Business Editor
nhartnell@tribunemedia.net
The Bahamas Telecommunications Company's (BTC) line staff union is warning that worker "anxiety" is increasing as it blasted the government's "hands-off approach".
Dino Rolle, the Bahamas Communications and Public Officers Union's (BCPOU) president, told Tribune Business that itself and the BTC management union had "heard squat" from the Minnis administration since the meetings that occurred after the last episode of industrial unrest in late November 2018.
Speaking after 65 percent of staff at BTC-owned retail stores called in sick last Thursday, Mr Rolle argued that as the company's second largest shareholder the Government "cannot wash its hands" of rising tensions stemming from further job cut fears and contentious industrial agreement negotiations.
He denied that Thursday's absences represented a "sick-out", instead blaming "a social meeting the night before last" that was held by the union, although its impact appears to have extended nationwide.
Garry Sinclair, BTC's chief executive, previously told this newspaper that the company was eyeing a "rationalisation" of its 68-store network because "not all are providing the kind of seamless customer experience" it wanted, although he did not distinguish between company-owned and franchise outlets.
In response, Mr Rolle demanded that BTC management give precise details on its plans and how they may affect workers and union members, accusing it of speaking in "vague, ambiguous terms" to-date.
Branding BTC's latest industrial agreement offer, which the company described as its "last and best", as "extremely offensive", the BCPOU president urged the communications carrier to stop treating the union as "a distant partner".
Suggesting that Mr Sinclair was unfamiliar with a unionised corporate environment, Mr Rolle called on the BTC chief to unveil his growth plans for the company as opposed to simply focusing on cutting costs and calling on the union to adjust its financial demands to the reality of a competitive environment.
Pledging that the union was ready to "fight" if necessary, the BCPOU president told Tribune Business: "Garry needs to come and be specific as to what his intentions are, and stop using these ambiguous terms.
"The union, even today, doesn't know exactly what management plans for the retail stores. There are only two owned by BTC in New Providence, Mall at Marathon and Southwest Plaza. Garry needs to come in, sit down and be precise: What are your plans?
"The union needs to know what your plans are for this company in general. We've been asking for that since Garry came in last August. He's certainly implied that there's going to be some impact for those persons who work in the retail stores, but at this point the union does not know exactly what it is. "
Mr Rolle said he had written to Mr Sinclair three to four weeks' ago, warning that BTC staff morale was low. "The union's position is that this company is unsettled, and the anxiety level of the members is ticking up," he said, adding that the BCPOU still remained concerned about call centre jobs with customer inquiries still being answered in Jamaica and Trinidad & Tobago.
Arguing that any "outsourcing" of BTC's call centre functions would be a breach of the Government's 2011 privatisation agreement with Cable & Wireless Communications (CWC), Mr Rolle said the union "will not rest" until the Minnis administration ensures the latter and its parent, Liberty Latin America, live up to the terms of that deal.
"The Government cannot wash its hands of this," he told Tribune Business. "We have heard literally squat from the Government, even after those high profile meetings with the union. This union is extremely disappointed in the hands-off approach this government is taking in respect of CWC and BTC management."
Mr Rolle said the BCPOU's last industrial agreement with BTC expired in April 2017, almost two years ago, but management had indicated it has already submitted its "last and final offer" - something the union found "extremely offensive".
Responding to Mr Sinclair's call for the union to realise BTC's revenues and profits are under pressure following the end of its mobile monopoly, and emergence of Aliv, the BCPOU chief said: "At the same time, Mr Sinclair and management have an obligation to make sure this company grows, and this company works for the Bahamian people and employees.
"Rather than come in here like every other chief executive, and cut costs to the bottom line, Mr Sinclair needs to be innovative and grow this company. Mr Sinclair needs to realise he's operating in a competitive environment and come with his plans to grow BTC."
Mr Sinclair previously said he wanted BTC to become a model for how a unionised environment benefits corporate performance, but Mr Rolle said he appeared unfamiliar with such a culture and needed to "come to terms" with it".
Warning that the BCPOU and its members were prepared for a fight with management "if that's the path we're on", he added: "If management want to play hard ball and continue to treat as if we are some distant partner, rather than come to the table and be reasonable, we're going to continue to have this fight."
Mr Sinclair could not be reached for comment.