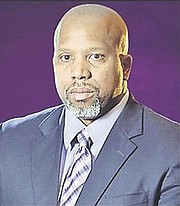 By NEIL HARTNELL
Tribune Business Editor
nhartnell@tribunemedia.net
Customs is moving to ensure the one-time registration for its new automated system is as "efficient and seamless" as possible following multiple complaints of delayed import clearances.
Marlon Johnson, the Ministry of Finance's financial secretary, told Tribune Business yesterday that all businesses - not just couriers and brokers - are required to register with the Department's new Electronic Single Window (ESW).
Arguing that this would bring "certainty and accountability" to the import and goods clearance process, Mr Johnson said Customs needed to "tie it back" to the ultimate shipment owner since they were responsible for paying due taxes.
The top Ministry of Finance official acknowledged the need for more public education on the registration process, and to "streamline" it, after several businesses complained to Tribune Business about the "four times' longer than normal" delays incurred in clearing packages vital to their smooth functioning.
Some said they had to present themselves personally at Customs, together with incorporation papers and other corporate identity documents, before they could obtain their shipments.
And concerns have also been raised that Customs may be demanding valid business licences for 2019 before they will register a company, even though the private sector still has until March 31 to pay the fee.
Mr Johnson yesterday moved to ease business licence-related fears by revealing that the government had issued "clarifications" to Customs and other agencies to confirm that prior year licences were valid until end-March.
However, with only air freight subject to the registration process to-date, fresh concerns are likely to mount when the initiative is extended to sea freight - representing the bulk of The Bahamas' multi-billion annual imports - by next month.
Mr Johnson confirmed that plan yesterday, and explained: "What's happening is that Customs is moving to the Electronic Single Window (ESW). As part of that, everyone who is going to be importing has to be registered.
"It's a one-time registration process, and we've been talking to Customs to find out how to simplify it. We call businesses one-time so there is certainty and accountability as far as imports are concerned, and it helps to manage Customs' processes better.
"We do recognise that there needs to be more public education around that, and are looking at how to simplify the process and procedures to make it happen and make it more efficient and bearable for everyone."
Pointing out that couriers and brokers were not the actual importers, but merely acting on behalf of those who were, Mr Johnson said Customs needed to "tie it back to the persons importing because they're paying for it and have ultimate responsibility for it".
"This is a one-time process as we transition to the system," he reiterated. "Airside freight started several months ago, and sea freight will start next month nationwide. We will be doing more to ensure the public understand and are aware, and will make it streamlined and seamless for persons as much as possible".
However, one private sector source, speaking on condition of anonymity, warned that the "ease of doing business" in The Bahamas again being undermined due to the extra time taken to clear imports.
"It's inconvenient, there's long waiting times, and things that should clear in a few days are taking four times' as long as they should," the source said. "Because of what they're trying to implement it's causing this backlog and taking much longer for people to get their packages and whatever.
"It is taking much longer, extremely long, to get your packages once you submit everything. A FedEx package takes forever. It's ridiculous how much of a backlog it's created. They need to go in and independently test the system they are putting in place to make business and the process easier. They can't continue with what they have now, especially with sea freight; it will be all over."
Mr Johnson, meanwhile, said the Government had also addressed complaints that Customs was departing from standard practice by refusing to clear goods for companies who do not possess a valid 2019 Business Licence.
While Business Licence revenues have to be "certified" by end-January of each year, companies have until March 31 to pay the accompanying fees. Several sources told Tribune Business that Customs was no longer operating as if prior year Business Licences were valid until end-March - as has been the normal procedure.
But Mr Johnson, while conceding there was "a point of confusion about a month ago", said the issue of "Customs asking for a new Business Licence even though the law allows it to be current up until the end of March" had already been addressed.
"We've made a clarification - not just with Customs but all government agencies - to make sure they can accept Business Licences up to March 31," he told Tribune Business. "The comptroller would have sent a communication to the Customs team to advise them of that. I've seen the communication."
One source, speaking on condition of anonymity, expressed concern about "inconsistencies between Customs and the Department of Inland Revenue" over the interpretation of Business Licence-related laws and policies.
"The procedure for business licences is that they need to be 'certified' by January 31 and paid by March 31," the contact said. "I just received a call from a client and they are not being allowed to clear inventory as they have not yet paid for their business licence.
"It has been a practice in the past for Customs not to enforce the business licence requirement until March 31. If this is a 'new' policy by Customs then it in unfair as it only affects businesses that have imports. The services industries are not effected by Customs changes. As we try to ascend to WTO we cannot implement inconsistent policies internally."