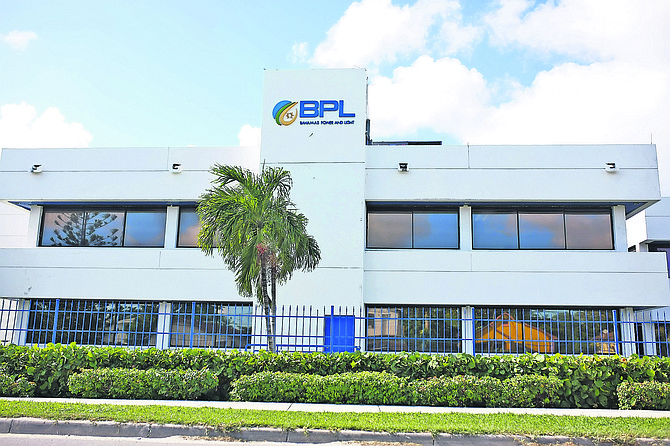 By KHRISNA RUSSELL
Deputy Chief Reporter
krussell@tribunemedia.net
HUNDREDS of Bahamas Power and Light customers in the Family Islands could be left in darkness for failure to adequately pay their bills, beginning on March 15.
This decision, The Tribune understands, stems from frustration at the corporation that many customers across several Family Islands do not pay their bills consistently.
Among these, according to sources, is a vast cross section of customers in the MICAL constituency who have not made any payments to BPL for over a year.
BPL chairman Donovan Moxey confirmed the disconnections will start in a little under a month to accounts 60 days in arrears and owing $300 or more.
The company has undertaken a full-scale media campaign to advise customers that mass disconnections are coming.
Some of the constituencies to be targeted include Exuma and Ragged Island and MICAL.
"We don't want to use the term mass disconnection exercise," Mr Moxey said. "Where we are right now is this: as BPL from a policy standpoint everybody has been informed that any account that's 60 days or more past due with a balance of $300 or more is subject to disconnection.
"Now one of the issues that we face as BPL is sometimes we have situations where customers have been allowed to continue on for months and months and months without making payment. That's detrimental to BPL as well as to the customer.
"And so what we are trying to do is bring some structure around our policy as it relates to payment of bills and as it relates to disconnection exercises. So what you would have seen is information that's gone out to the public that (says) listen if you have a balance that is more than $300 and if you are 60 days or more in arrears as per our policy that you are now a candidate for possible disconnection.
"And so we just want customers to be aware of that."
Mr Moxey said BPL is looking to ensure the public understands what BPL's policy is so that everyone does the best they can to adhere to that policy.
"Like I indicated earlier we are also working on options for our customers to be able to better pay their bills. So we want to have a really good comprehensive strategy around helping our customers pay their bills."
About two months ago, BPL launched a holiday reconnection programme where it relaxed the disconnection policy for the holidays.
Customers whose electricity supply was disconnected could have power in time for Christmas if they paid 25 percent of their past due balance.
Regarding this programme, Mr Moxey said the board made a decision not to make public how many customers took advantage of the relaxation plan.
"As a board we decided that we didn't want to make that particular information known at the time because one of the other things that we are doing now.
"We are embarking on a number of programmes to help our customers pay their bills. So what we wanted to do is put together a much more comprehensive list of programmes and then once we have those in place we can look at the statistics of how many customers took advantage of a wide range of programmes."
Mr Moxey said there was a board meeting scheduled for tomorrow when some options will be discussed to better assist customers.