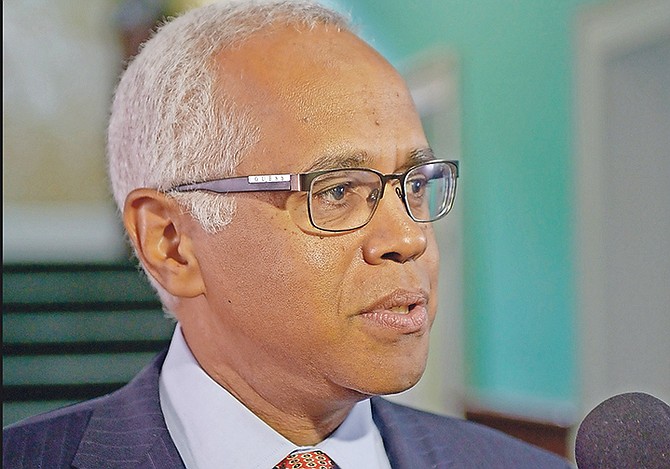 By RICARDO WELLS 
Tribune Staff Reporter
rwells@tribunemedia.net
Authorities were last night searching for a distressed aircraft in the area of Inagua.
Royal Bahamas Police Force press liaison officer, Superintendent Shanta Knowles confirmed US Coast Guard officials had received a "mayday" call from an aircraft near Inagua. That report, sent shortly after 11:30am, noted the aircraft had lost engine contol and was losing altitude.
In a later interview outside of the House of Assembly, Tourism and Aviation Minister Dionisio D'Aguilar said aviation officials were still trying to gather information on the matter.
"Information is very sketchy right now," he said in response to questions about the incident.
"If it did happen, it just happened and I just reached out to the Air Accident Investigation Department who has remit for such matters and they are investigating."
Mr D'Aguilar said the limited information he had obtain suggested a plane had gone missing and authorities were looking into it.
He added: "…In social media it is going around that this plane is missing. And I alerted the Air Accident Investigation Department and they are looking into the matter. So as more information becomes available; it is very much if something did indeed happen, it is very much in the earlier stages and there is nothing new to report."
"As you can imagine, Inagua is quite a remote part of the Bahamas, so mobilising resources to find out about such incidents is probably slower than if it was up here in Nassau."
The US Coast Guard, for its part, when contacted for further information indicated that an aircraft from the Drug Enforcement Administration (DEA) received a distress message from an unidentified aircraft at some point yesterday morning.
That aircraft then relayed that message to US Coast Guard personnel in the area, who subsequently notified local search and rescue bodies.
Up to 1pm yesterday, the US Coast Guard's regional media office said it was still working to gather "what we can."
Meanwhile, calls placed to local aviation officials by The Tribune yesterday yielded no new information.