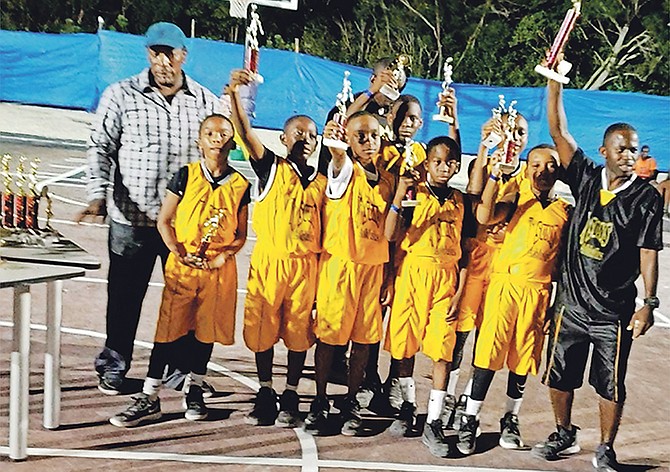 COACH Keno Demeritte and his Temple Christian Suns shined brightly in the Mangrove Cay Basketball Tournament over the weekend in Andros where they captured both the primary girls' and boys' titles.
Demeritte's Suns defeated Mangrove Cay to cart off the primary girls' crown as Azarria Marshall was named the most valuable player.
And his Suns won the primary boys' title over High Rock Primary from South Andros as Tyler Frazier earned the MVP. Three of the four other titles also came to New Providence. In the junior boys' division, the DW Davis B team won over South Andros as Santon Sawyer got the MVP. And coach Mark Hanna added the intermediate crown with his Royals knocking off Mangrove Cay behind Frederick King's MVP performance.Teleos Cherubims were not left out as their senior girls clinched the title over Central Eleuthera, thanks to the efforts of MVP Erin Williams.
Mangrove Cay did keep the senior boys' title in Andros as they won over arch-rivals South Andros. Rylan Bowleg was named the MVP.