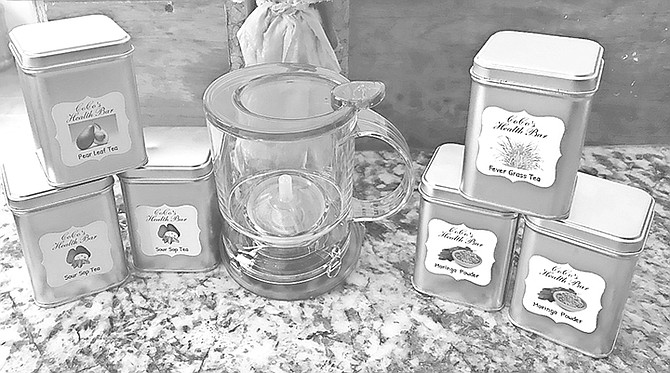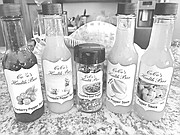 By ALESHA CADET
Tribune Features Reporter
acadet@tribunemedia.net
In recent years, Bahamians have become more health-conscious. You see more and more people out running or exercising, both in the early morning hours and in the evening. You also see more people thinking about they eat and planning healthier meals.
Nicola Curry wants to assist Bahamians on this journey by providing them with all-natural, toxin-free ingredients through her company, Coco's Health Bar.
The idea behind this venture is that products should come straight from nature itself.
"I have always taken an interest in healthy living. However, the real inspiration behind Coco's Health Bar came about when I lost my aunt to cancer. It was only then that I realised just how important it is to lead a healthy lifestyle. I decided to start promoting health living within my family first. I started to think of ways that I could get my family not only to eat healthier, but live healthier. There are so many people out that fail to understand the effects of what we put into, or rather expose our bodies to," said Nicola told Tribune Health.
She said she was once told that if a label lists ingredients you cannot pronounce or have never heard of, then chances are that it is a product you do not want to be consuming.
Her company, she said, offers only all-natural products, which range from crushed goat pepper to pepper and tomato sauces, a variety of natural handmade teas, as well as fresh produce. Nicola also offers natural skincare products like soaps, body wash and creams, hair oils and more.
"Many Bahamians are intrigued and interested in our products. They are curious and excited...many people are happy to see that simple, everyday items provided by nature can be utilised to create great products," she said.
Nicola said her customers are particularly thrilled by her pepper sauces and crushed pepper made from the goat pepper right in her yard.
"The idea of creating handmade and homemade items excites people and gets them thinking about their own health and wellness," she noted.
Her goal for Coco's Health Bar is to continue to promote healthy living. It is her hope to expand her knowledge to be able to create products that enhance peoples' quality of life.
"I believe companies like this encourages people to realise that there is power in natural and good, healthy living. Coco's Health Bar sets a standard that is attainable and shows that approaches to being healthy can come in the simplest of forms. A start to living healthy, no matter how insignificant, is still worthwhile," she said.