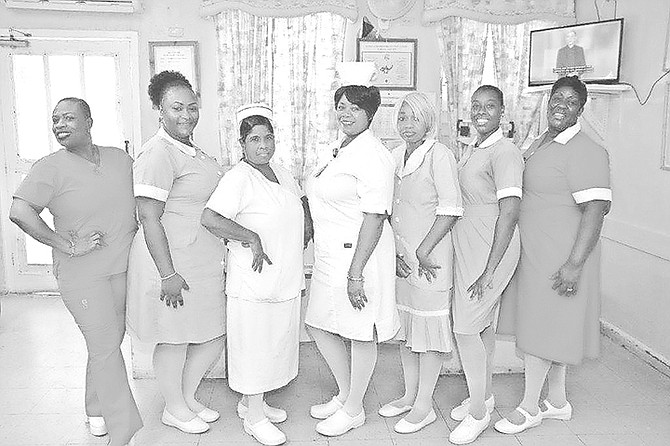 THOUGH it has been in existence since 1979, not many people know the role the Kelly Ward plays in nursing clients suffering from conditions like schizophrenia, bipolar disorder, epilepsy, intellectual disability back to health so they can properly function in society.
The Kelly Ward is a transitional female psychiatric unit in the Sandilands Hospital that accommodates a maximum of 29 patients ranging in age from 28 to 75. It consists of two sectional dormitories areas that have 123 and 16 beds respectively, a dining and bathing area, with a nurses station, treatment room, doctors examination room and a nursing officers office.
Clients coming into the unit are transferred from the acute area once their mental condition has improved and they are able to function at a certain capacity. They can be discharged to halfway houses allowed to go home with a relative's consent.
The goal of the ward is to rehabilitate clients to perform optimum life and social skills, that upon discharge can be used. The ward's staff also collaborate with clients, meeting their needs adequately through networking with other agencies, health professionals and families. The Kelly Ward further seeks to educate staff about current and relevant information related to clients diagnosis, management, treatment and continuous care, encourage families of patients to take an active role in their care, and promote and improve training in psychiatry for both trained and support staff.
Special programmes offered by the ward include 'Special Olympics', special summer courses, a Junkanoo parade and ward-decorating events.
It ward was recently praised by a family member of a resident who commended the staff "for the efficient and proper functioning of their ward that is notably dependent on the right attitude of the team."
The ward is led by Nursing Officer Melony Rolle, a registered nurse since 1992. She completed the psychiatric nursing course in 2007 and has also completed courses in supervisory management.