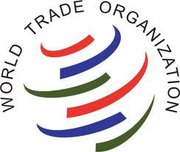 By NATARIO McKENZIE
Tribune Business Reporter
nmckenzie@tribunemedia.net
A former adviser to late South African president, Nelson Mandela, yesterday said he was "amazed" by the extent of Bahamian opposition to joining the World Trade Organisation (WTO).
Ian Goldin, the Oxford University professor of globalisation and development, told the Royal Fidelity Bahamas Economic Outlook that smaller countries such as The Bahamas needed the protection afforded by such rules-based trading regimes to survive in the global marketplace.
"You need rules of game that are international, which are respected, where small players can take on the bullies in a court of law or public opinion," he argued. "You don't want a world of where you're fighting for survival with the big guys dominating.
"That's how it used to be. Rules matter. I'm amazed at how many people don't like the WTO in The Bahamas. That's a rules-based system like so many others where there is real potential."
Professor Goldin's comments are likely to prompt much debate and controversy, especially among Bahamians opposed to this nation becoming a full WTO member and those who believe such protections are over-rated.
The certainty, predictability and potential redress offered by the WTO and its rules-based system have long been cited as one of the major benefits of The Bahamas becoming a full member. This nation's goods exports would be protected from the arbitrary imposition of tariffs and other trade barriers that threaten to make them uncompetitive and exclude them from overseas markets, as happened to Polymers International's bid to enter Mexico.
Bahamian and foreign investors would also know "the rules of the game", while also having access to the WTO's dispute resolutions mechanism. However, many observers have questioned how useful that system is for small nations, especially when they are pitted against larger rivals.
Dr Peter Maynard, the former Bar Association president, recently said the "embarrassing" case of Antigua and Barbuda, and its inability to enforce a WTO disputes ruling against the US over online gaming, should give The Bahamas pause for thought.
"It is something we seriously have to consider as we move forward in this accession process. How does WTO handle disputes? We know that the WTO has the embarrassing case, in my view, of Antigua and Barbuda," Dr Maynard said. "They (Antigua and Barbuda) won a case in the WTO and can't get compensation. That is something we have to look at."
Critics of the WTO have often cited the 15 year-long dispute between the US and Antigua and Barbuda over internet gambling as evidence that the WTO lacks "teeth" to enforce its rulings and cannot ensure fair play for smaller nations such as The Bahamas.
The dispute between the two countries stemmed from the US government's efforts to prohibit Americans from gambling at online sites domiciled in Antigua and Barbuda. Antigua and Barbuda won the right to suspend its obligations to the US in respect of intellectual property rights to recover $2m annually, but reportedly has not acted on that authorisation in the hopes of reaching a fair settlement.
The Minnis Cabinet is pushing for The Bahamas to become a full WTO member by mid-2020, although this nation's lead negotiator, Zhivargo Laing, has repeatedly asserted that this is no done deal. He recently said around eight countries have expressed interest in The Bahamas' initial goods and services offers.
Mr Goldin, meanwhile, said of the financial services sector: "Financials services, I believe, is in for a big shock." He added that the emergence of financial technology (FinTech) and the changing regulatory environment will continue to have a significant impact on the sector, adding that the OECD's Base Erosion and Profit Shifting (BEPS) initiative will continue to gather strength.