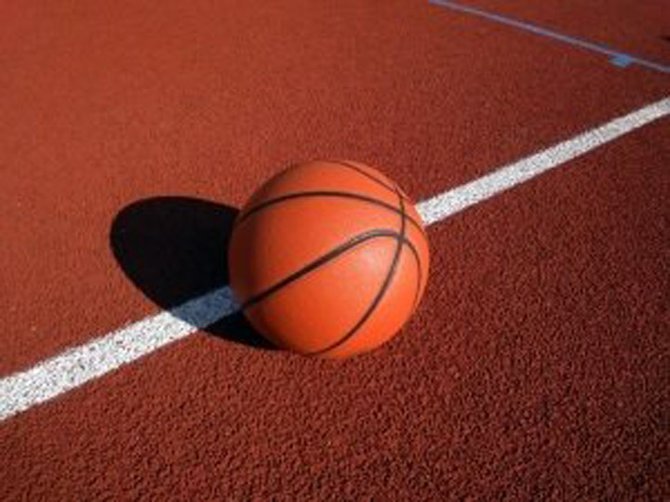 By BRENT STUBBS
Senior Sports Reporter
bstubbs@tribunemedia.net
THE sixth annual Freedom Baptist Academy Majority Rule Day Basketball Tournament got started yesterday at the Anatol Rodgers Gymnasium with teams participating in the mini, primary and junior divisions for boys and girls.
However, tournament director Josiah Major said they were disappointed that they didn't have more teams entered to compete in the junior girls' division.
"We only had one junior girls team, so we are trying to get more junior girls teams out to our tournament," Major said. "The junior girls is on a decline in Nassau, so we are trying to get them more games so the players can have more playing time."
Despite the shortage of teams in the junior girls, the competition was keenly contested in all of the other divisions as the elimination process took place.
"The games were competitive, every game was live and we thank God that we were able to pull the tournament off for the sixth year," Major said. "The girls were great, we had competitive games in every match played, so it was awesome." The tournament will wrap up on Saturday when the champions in all divisions will be crowned.
Some of the highlights from day one were as follows:
DW Davis 40, Noble Preparatory Academy 9: Philip Dawkins and Santine Sawyer provided a 1-2 punch for the Royals ' junior boys with 11 and 10 points as the only two players in double figures as they both scored more points than their opponents combined.
DW Davis' coach Mark Hanna applied their full court trap defense and Noble's former player turned coach Edwardo Burrows didn't have any answer to stop them.
Freedom Baptist 55, Genesis 13: It was almost a one-man wrecking crew as Deanglo Fawkes lid up the nets for a game high 27 points, connecting on eight three-pointers. Leonardo Pratt added 10 and both Deontae Johnson and Christian Henfield chipped in with six.
Teleos 19, Temple Christian 16: Andrew Bethel scored 10 in the win fior the Cheribums. Both Rohan Culmer and Tayshawn Taylor had six in the loss.
CH Reeves 30, noble 26:Donte Saunders scored 10 in the win for the Raptors' junior boys. However, Nathan Blackman's game high 11 wasn't enough for Noble.
Temple Christian 11, Genesis 2: Tennelle McCoy almost single-handedly got the job done for the Suns with seven points ion their primary girls' win. Leah Bethel scored the only two points for Genesis.
Temple Christian 18, Freedom Baptist 0: In the only shutout so far in the tournament, Zyhan Thompson came up with eight points to pace the potent offensive attack for the Suns/ mini boys.
Among some of the other games played: DW Davis knocked off Hillcrest boys 26-15; Freedom Baptist def. Genesis boys 30-9; Temple Christian boys clobbered Teleos 18-8 and Teleos boys knocked off Akhepran Academy 32-24.