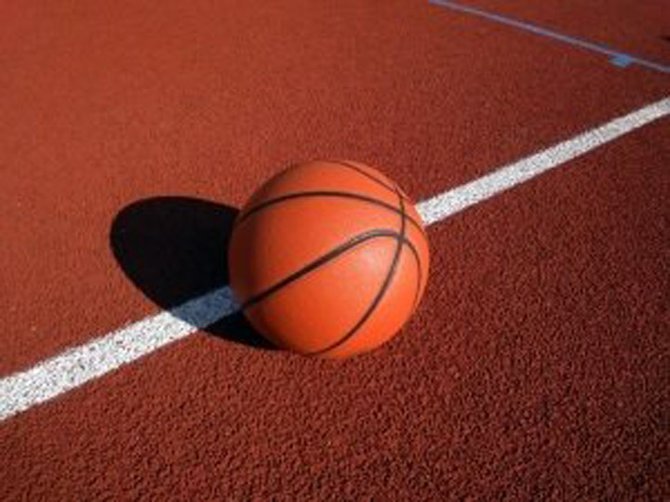 THE Breezes High Flyers flew past the Basden Elevators Elite 99-73 and the Caro Contractors Pirates routed the Fort Charlotte Defenders 82-60 as the New Providence Basketball Association continued its 2018/19 regular season action at the AF Adderley Gymnasium on Wednesday night.
• Here's a summary of the games:
High Flyers 99, Elite 73: Dale Davis pumped in a game high 22 points with 10 rebounds to lead Basden Elevators to the win as all five starters and one other player off the bench came through in double digit scoring.
Jeremy Neely had 20 points, six rebounds, five assists and three steals, Shanton Pratt had 14 points, seven rebounds, four assists and two steals, Devontee Gibson had 13 points, 10 rebounds, two steals and two block shots, Dario Saunders had 10 points, three rebounds, three steals, two assists and a block and Brendon Stubbs came off the bench with 12 points, six rebounds and four steals. For Basden Elevators, Dario McKenzie had 14 points, 12 rebounds, eight assists and six steals, Brandon Ingraham came off the bench with 14 points and six rebounds and Tario McKenzie had 11 points and seven rebounds.
Martin Conliff helped out with seven points and Simar Rolle, Chris Darling and Glen Wilson Jr all scored six points.
Pirates 82, Defenders 60: Tevin Hudson came off the bench and finished with a game high 15 points, six rebounds and four steals to lead Caro Contractors to victory.
Kornoff Dean had 14 points, four rebounds, three steals and two assists and Dominique Fernander had 10 points, 10 rebounds, three assists, two steals and a block shot.
Both Christoff Stuart and Elvardo Burrows contributed nine points.
In a losing effort for Fort Charlotte, Leon Rahming had 11 points, five assists, four rebounds and three steals. Kyheil Roberts came off the bench with eight points and Henderson Curry (nine rebounds, three assists and as many steals), Rashad Morley (eight rebounds) and Charaz LaFleur all added seven points.
FRIDAY
7pm - Caro Contractors Titans vs Triple K Stampers.
8pm - Sun Oil Rockets vs Aliv Bucket
9pm - Discount Distributors Rockets vs Caro Contractors Pirates