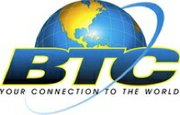 By NEIL HARTNELL
Tribune Business Editor
nhartnell@tribunemedia.net
The Bahamas Telecommunications Company (BTC) is planning to "radically attack" Cable Bahamas' internet and TV dominance, having slashed new subscriber waiting time by 80 percent.
Garfield "Garry" Sinclair, the carrier's chief executive, yesterday told Tribune Business it "does not have the luxury of time" in its bid to seize market share and do to its BISX-listed rival what its Aliv affiliate has achieved in the mobile sector.
Admitting that BTC currently enjoys just 30 percent broadband internet market share, and as little as ten percent on the video/TV side, Mr Sinclair said it had to "quickly change the story" in both segments to compensate for the end to its mobile monopoly.
BTC's upcoming offensive will use its fibre-to-the-home (FTTH) infrastructure, which now passes 40,000 homes in eastern New Providence and Freeport's Lucaya district, as the launching pad. Promising to deliver superior service, Mr Sinclair said the "bundling" of internet, fixed-line voice and TV/video into one "triple play" package will create an offering "that cannot be surpassed".
With BTC's systems "on pace" where it can install 200 new homes per day, Mr Sinclair disclosed that the carrier had significantly improved its service game through reducing by 80 percent the time taken to bring a customer online once an agreement is signed and deposit paid.
Revealing that this had been slashed from a 500-hour wait when he took the BTC chief executive post last August to 100 hours, he pledged to slash this further to just 48 hours or two days in short order.
Mr Sinclair also disclosed that there was likely to be a "rationalisation" of BTC's 68-store network as not all were providing the same level of customer experience desired.
But, rather than focus on financial performance, the BTC chief revealed that he is presently focused on building "a high performance culture" by year-end as part of his ambition to make the carrier "an operator second to none" in not only the Caribbean but the world.
"We've got to start attacking Cable Bahamas on the fixed-line side," Mr Sinclair told Tribune Business, "which is all about quality of service... We have 10 percent share of TV, 30 percent share of broadband. We're going to have to radically change the market share story there quickly."
Acknowledging that BTC's previous copper-based network infrastructure was "not fit for purpose", he added that the carrier was now moving to generate a return on its multi-million dollar investment in FTTH technology that is being rolled out through New Providence.
"We're going to be executing on our go-to-market strategy in earnest," Mr Sinclair told this newspaper. "Again, we don't have the luxury of time. We have to start monetising that huge investment we've made in FTTH technology now.
"We're ramping up sales now. We're on pace to install revenue generating units (RGUs), fixed-line, data and video, at 200 a day. We're there. When I first got here it took 500 hours to install a customer's service on average. It's down to 100 hours, and in less than four months, the goal is to get it to 48 hours and best in class.
"We're now attacking on the fixed side by going after 40,000 homes passed in eastern New Providence and Lucaya. We're going after them with a robust triple play bundling service, giving them the benefit of top rates by bundling fixed-line, fixed data and video with quality that can't be surpassed by competitors."
Mr Sinclair promised download speeds of 100 mega bytes (MB) per second, but the current market data gives an indication of the extent of the challenge facing BTC and the long road it may have to travel to eat into Cable Bahamas' market share on its home ground.
BTC suffered a net 200 subscriber, or revenue generating unit (RGU), loss in this area during the three months to end-September 2018. While it gained 100 TV/video subscribers it also lost 300 fixed-line phone customers.
And, while BTC's FTTH network infrastructure passed some 128,900 Bahamian homes at September 30, this has to-date translated into just 80,200 customers or RGUs outside of its mobile client base. At that date, BTC was said to have 6,800 TV/video and 26,400 Internet customers, plus a further 47,000 fixed-line voice subscribers.
Mr Sinclair, meanwhile, said BTC was likely to "rationalise" its 68-store network, a mixture of owned and franchise outlets, as "not all are providing the kind of seamless customer experience" the carrier wanted. He added that BTC was also looking at equipping its outlets with in-store kiosks, where customers could pay bills and purchase SIM cards.
"The executives and people that sent me here to do this job have not said: 'Garry, you've got six months or a year'," the BTC chief executive said. "They're confident that together we will be able to push this business in the direction it needs to go.
"We're not wasting any time. We've established the principal tenants of the culture we want to create. I've made clear we want to create that in conjunction with our union partners. I'm watching less the commercial results and am more focused on creating the kind of culture and kind of behaviour exhibited that makes it clear we're working together to create a high performance organisation.
"That's what I'm focused on. By the end of this year we're going to create the high performance culture I envision. The rest will take care of itself." Mr Sinclair added that talks with BTC's two trade unions had moved beyond the "storming" phase of several months ago, and "the entire market and public will see the benefits of that pretty soon".
Earlier, addressing the Bahamas Business Outlook conference, Mr Sinclair said he did "not see why we can't be the best operator in the world. There's no reason why we shouldn't strive for that. We have to be best in class. Ultimately the place where we want to end up is not the best operator in the region but the world; an operator second to none".