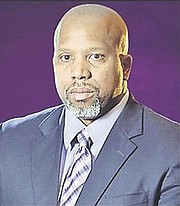 By NEIL HARTNELL
Tribune Business Editor
nhartnell@tribunemedia.net
A top Ministry of Finance official yesterday said the government is already "beating" its five-day business licence turnaround pledge amid "kudos" from the private sector for the improvement.
Marlon Johnson, the ministry's financial secretary, told Tribune Business that "most businesses" - especially small ones - were receiving their business licences within 48-72 hours of submitting the completed application and associated fees to the Department of Inland Revenue (DIR).
He added that the Department had "demonstrated what the best of the public service can look like" through its focus on improved customer service and reliance on technology to underpin its processes - a model that the Minnis administration now wants to roll-out across the rest of government.
Asserting that the Ministry of Finance and Department of Inland Revenue were now "operating in a 21st century way", Mr Johnson said: "So far I think we're pleased with the progress the team has made.
"We're getting very good feedback from customers who have even gone on social media to voice their approval for the advances. We have committed to small businesses a five working-day turnaround, which is down from weeks and months before, but we've actually been beating that. Most businesses are getting theirs in 48 hours, 72 hours."
Mr Johnson added that the private sector had "responded very positively" to the Department of Inland Revenue's extended hours, including Saturday opening, as well as the ability to file and pay online.
"It was truly, from our perspective, a testament to the team and management at the Department of Inland Revenue that they took this on and demonstrated what the best of the public service looks like " he said. "They ran with it, and established the model of customer service. We know there's a long way to go in other areas, but that's a step in the right direction.
"A lot of businesses did jump on it and did it [filing] very early. We've been pleased at the pace at which businesses have been getting things in, so that's very positive as well."
Mr Johnson said the Ministry of Finance was now moving to establish better electronic links and interfaces with other government agencies so that it could better check and monitor business compliance with other taxes and permits - issues that could result in Business Licences being withheld until a company cleans them up.
He added that it would be looking to translate "the Prime Minister's push to digitisation" into reality, which would "really make the Ministry of Finance and Department of Inland Revenue operate in a 21st century way".
The Government sought to this year reduce the bureaucracy and red tape associated with obtaining new and renewed Business Licences by eliminating the requirement to obtain National Insurance Board (NIB) 'letters of good standing' and permits/approvals from other agencies. It is now conducting compliance checks on the front end, not the back end.
This has met with broad approval from a private sector often at odds with the Government and its inefficiencies amid signs that the reforms - small though they may be - are paying dividends.
"The Business Licence process has been improved," Rick Lowe, Nassau Motor Company's (NMC) director/operations manager told Tribune Business. "You don't need a letter from NIB, all the letters from the Department of Environmental Health Services (DEHS) any more.
"All that running up and down has stopped. It's a marked improvement. They should be commended. We put our Business Licence application in on Monday, Tuesday submitted our money and on Wednesday got the approval. They confirmed receipt of the money and are just waiting for the actual licence now.
"We can get on with other things. It makes sense. Why can't they check things internally rather than making people run up and down and get turned around? It's certainly saved a lot of time and frustration. That's a good thing."
Jeffrey Beckles, the Bahamas Chamber of Commerce's chief executive, said "at least" eight to 10 attendees at the recent Bahamas Business Outlook conference were able to go through the Business Licence process "within an hour" with the Department of Inland Revenue team that was present.
He told Tribune Business that given that the Government typically takes "a lot of licks" from the private sector, so "we have to be fair" when it "makes strides" and improves. "This is a good example of how the private and public sectors can work together to improve government services," he said.
"In a word: Kudos," he added of the private sector's reaction. "We've been getting positive feedback about the changes so far. There's great expectation that as the process continues to be refined there will be further improvements.
"For the time being tremendous kudos is being given to the Ministry of Finance, Department of Inland Revenue and Business Licence Unit for the work they've done so far. The mood is very positive and businesses are really hoping this continues to be a trend.
"This proves it can be done and it can be better," Mr Beckles continued. "This gives impetus to the positive feeling being experienced. It may be cautious optimism but it's optimism so we'll take it.
"In an environment where it's generally expected that nothing good is going to come out of government initiatives, it's time to say something good came out. If we continue to make these positive strides I think you'll not only find the private sector expressing appreciation but it leads to easier engagement in 'how to' in other areas."