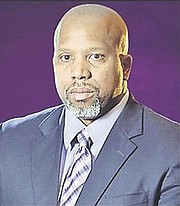 By NEIL HARTNELL
Tribune Business Editor
nhartnell@tribunemedia.net
The Ministry of Finance's top official yesterday pledged that VAT on real estate sales will be payable online during this fiscal year, adding: "It's well beyond time to go digital."
Marlon Johnson, acting financial secretary, told Tribune Business that the newly-announced procedures for paying the tax were desired by "the lion's share" of attorneys and other practitioners that the Department of Inland Revenue (DIR) will interact with.
Responding to concerns that the government is requiring the private sector to make a "big jump" and transition to submitting conveyances by e-mail within just two weeks, Mr Johnson said the DIR would still "accommodate" those unable to send in the necessary documents electronically.
Arguing that The Bahamas had generally been a "slow adopter" of technology and electronic transaction processing, he added that the processes outlined by the DIR were part of a series of "interim" steps that itself and other agencies are taking towards reduced costs and greater efficiency through the elimination of paperwork.
"We went with e-mail because it was the working assumption that all operators we deal with have e-mail as part of the ordinary course of business," Mr Johnson said of the August 1 deadline for New Providence conveyancing materials to be submitted electronically.
"I can't imagine what set of circumstances would make that complex for business. It will benefit the lion's share of persons, but if there are those that want to submit by hard copy we will accommodate them.
"It's a new way of doing work, but is very consistent with the mandate given by the prime minister to move items to digital procedures. The lion's share of our customers, the taxpayers we serve, prefer to do this electronically. They want this. It makes their whole life easier."
Mr Johnson said the electronic submissions process was designed to eliminate the "back and forth" for attorneys and private sector professionals because any queries could be addressed without them having to leave their offices.
The DIR is pledging a maximum five-day turnaround time, after which hard copies of the documents can be brought to its office for the necessary "stamping" and payment of due tax. "It really will save the people involved tremendous time," Mr Johnson added. "This will ultimately prevent the waste of unnecessary time on the part of all practitioners."
Addressing concerns that tax payments can only be made via bank draft or a manager's cheque, he said the government is aiming to move this online at some point during the 2019-2020 budget year, although he declined to commit to a date.
"I can't give a definitive date but it's in the works," Mr Johnson pledged. "Within the fiscal year we will be able to do that. It's being nailed down now. I can't give a timeline but it will happen this fiscal year."
Reassuring on current payment methods, he added: "We recognise there are a multitude of ways for payment, and people will see we'll be increasing the number of payment options and touch points because we want to make sure persons have an easy way to pay.
"In the coming weeks and months we will be addressing that and speaking to how we will expand the touch points and methods of payment. Over the next 12-18 months you will see a lot more of a move in the Ministry of Finance and other agencies to move to a digital platform."
Confirming that the electronic submission of conveyances is part of the Government's drive to hit its 2021 goal of having at least 17.5 percent of its services online, Mr Johnson said: "The rest of the world has moved to digital platforms, in some places almost exclusively, and we in The Bahamas are slow adopters - both in the private sector and public sector. We've recognised it's well beyond time to make that transition."
While a $30m Inter-American Development Bank (IDB) financed project is intended to help The Bahamas "leapfrog" forward on digitisation, Mr Johnson said the Government was already moving to place both internal functions and external services fully online.
"Inside government we're looking at how to move away from paper-based transactions to digital platforms," he told Tribune Business. "It's a requirement for any number of reasons - for ease of doing business, cost, efficiency, spot audits and audit trails, and information capture. There's any number of reasons for us to make the move to greater reliance on digital platforms.
"The ultimate goal is to fully digitise the process so that wherever people are in the world they will be able to transact business with the Government. People are reluctant, this is new and there will be growing pains as we finalise this, but as we get into this people will appreciate it makes their lives a lot easier."